For more information, see also - HTML Overview Guide.
Adding HTML content to your digital publication is as simple and straightforward as adding multimedia utilising the same overlay system and upload features.
Package your HTML content with any supporting files such as CSS, JavaScript and images into a compressed (.zip) file, ensuring that the HTML file is placed in the root of the zip file. Please note that your .zip must contain all content, and the HTML cannot reference content external of your .zip file.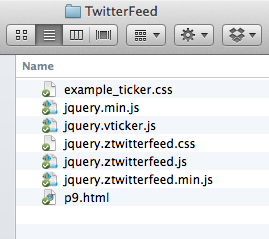 Navigate to the Files menu and upload your HTML zip with the special usage HTML Overlay selected from the drop down menu: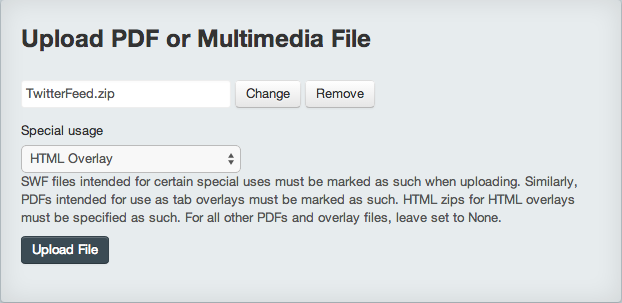 When the upload is complete, navigate to the page that you would like to add your content to, using the overlay editor to select HTML or HTML Lightbox (explanations of the difference between the two can be found on our HTML Overview guide)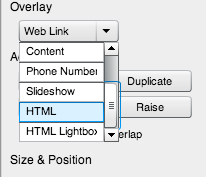 Note: Android publications use HTML Lightbox ONLY, as embedded HTML content is not compatible with the Android Operating System.
Using either option will open up a new menu on the right hand side that allows for a URL directed to a HTML file (if remotely hosted), otherwise select the Zip file and the HTML within that Zip from the drop down menu's.
Should your HTML file contain interactivity such as a scrollable Twitter feed, ensure that Allow Interaction is ticked that will enable the user to interact with the content.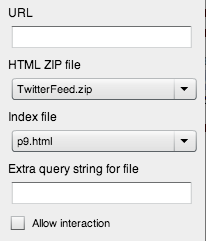 The HTML Lightbox option is viewed by pressing a button (or trigger) on the page itself. For example in this instance we could use a Twitter logo that when pressed brings up the Twitter feed in a lightbox. select the image from the Lightbox image file drop down that you would like to press in order to view the HTML Lightbox (the image will have to be uploaded to the Files menu prior to selecting from this drop down menu).
Once the changes have been complete, simply click Save All in the bottom right corner and regenerate your iOS preview to view the content in the YUDU Proofing Application.