Now that the publication has been optimised, uploaded and branding created, it is a great idea to create a preview to see how the publication currently looks and feels. This is also good for checking the PDF's have processed correctly and look as per the original.

To generate a preview, simply click Publish in the top right of any publication production screen in Publisher: 
The previewing and publishing screen that you are met with will most likely blank as below if you have not generated a preview before: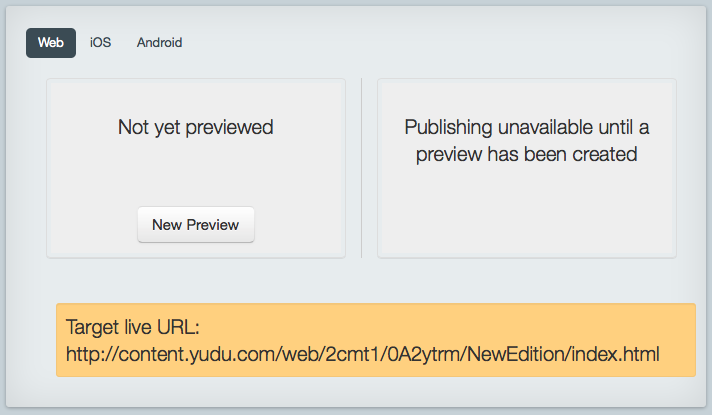 Simply click New Preview and the system will automatically generate a preview link that is live for 7 days or 50 views, whichever condition is met first.
You may also see the size of your publication in MB's (Megabytes) along with the amount of multimedia content within the publication. 
The previewing process is the same for mobile devices, however at present the Android platform does not have a proofing application (contact your Account Manager for further information)
To generate a preview for iOS or Android, simply click on the relevant tab in the top left corner and click Preview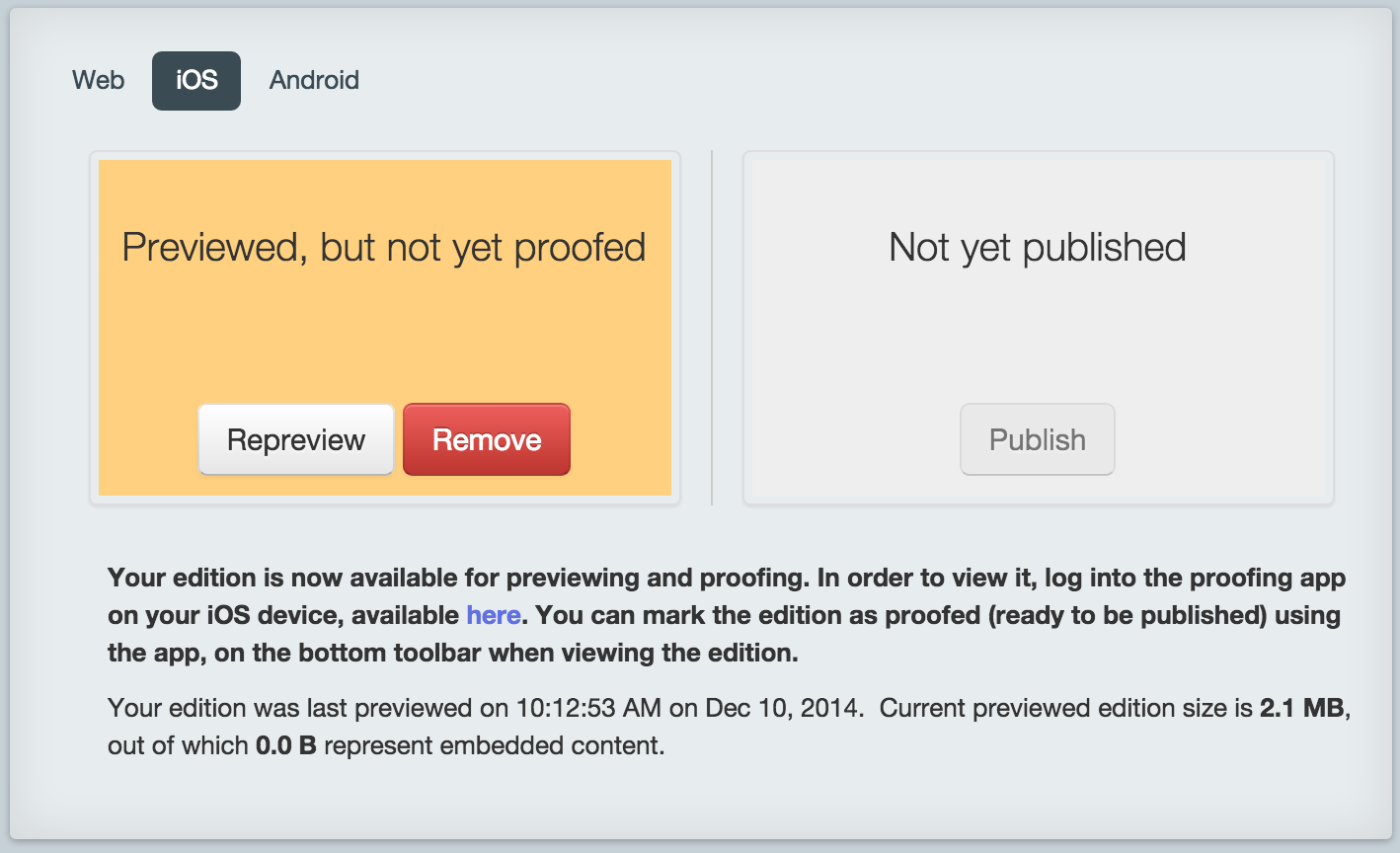 When a preview has been generated for iOS, download the YUDU iOS Proofing Application on an iPhone, iPod or iPad, and logging in with your YUDU Publisher credentials will allow you to download and view the preview immediately:  
Now you have generated a preview and can see your handy work so far producing digital publications with YUDU Publisher but of course this is a basic page turning digital publication - please click the next step below for options on how to further enhance your publication with audio, video, flash and more.