After successfully previewing and approving your digital publication, the final step is to publish your content live.
If you're not there already, navigate back to the Publish section, accessed on the righthand side of the menu:

After generating a preview link, in order to publish live, you must first select a Billing Type...
Select Billing Type
When publishing with YUDU, you will either be a Pay-As-You-Go (PAYG) publisher or you will have purchased pages in advance (or as part of a licence), for which you will have a counter containing your page allowance. Most users will see a 'browser' (Web) or combined 'universal' billing type that covers all platforms (Web, iOS, Android and Windows).
Simply select the appropriate counter - don't worry, YUDU Publisher displays a message to let you know how many pages will be removed from your page allowance after publishing:

Following confirmation of the billing type, simply click the Publish button to send the publication to the fixed live URL.
The live URL is generated on content.yudu.com and is followed by generated characters and the short name of the digital publication. An example of the live link can be found below:

iOS Publishing
Publishing to the iOS (iPad/iPhone) platform requires an extra step.
Once the publication has been previewed, users must ensure that the publication has been set to Proofed in order to be able to publish live (see Preview Your Publications).
Upon proofing the publication, the tab should appear as such: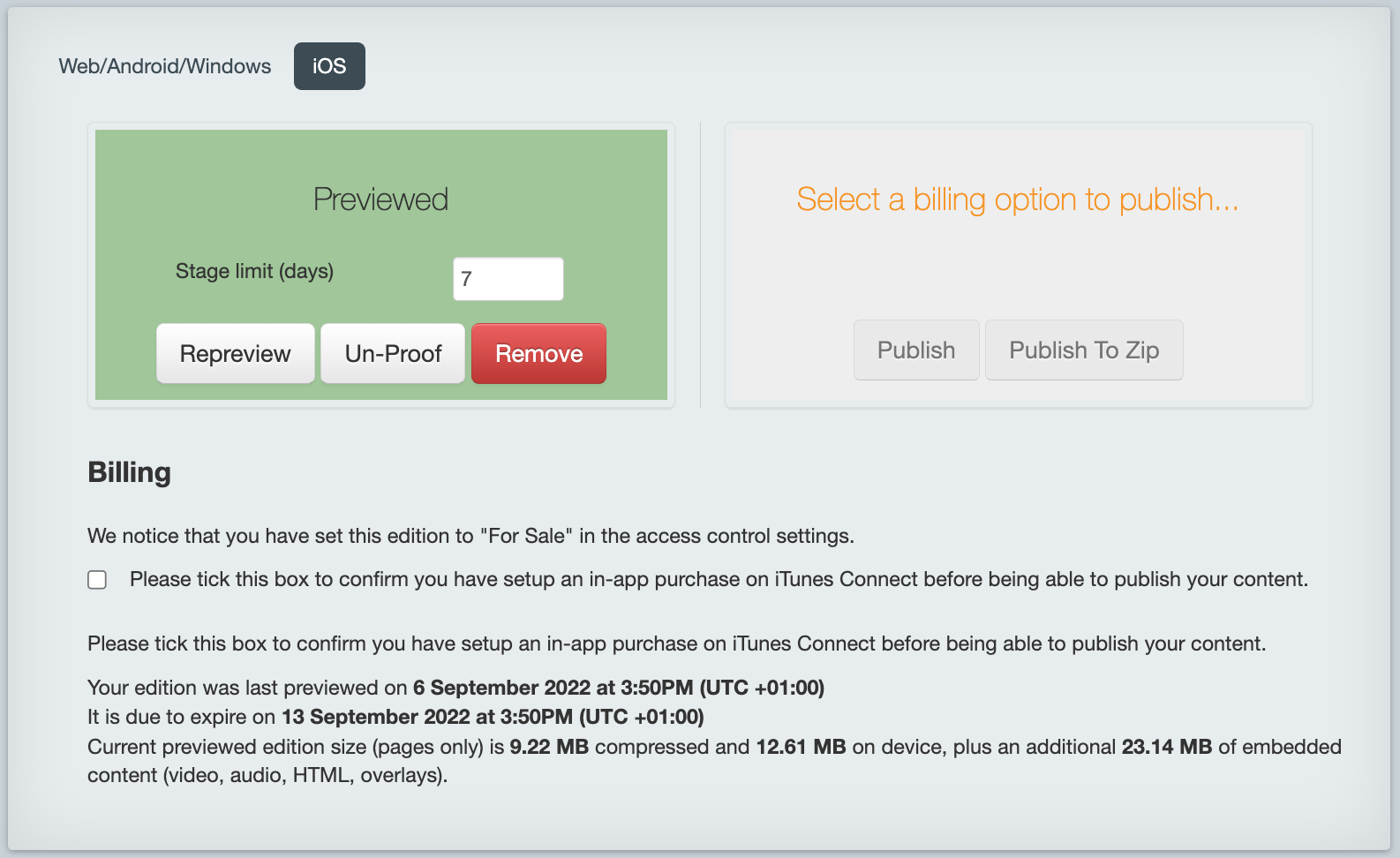 Please note: If your publication is "For Sale" you will be asked to confirm that you have created a relevant in-app purchase on the iTunes Store.
After that, you will again have to select the Billing Type (see further up the article).
To publish your content, click Publish on the right hand menu and after a short period, a new option will appear to make the publication available: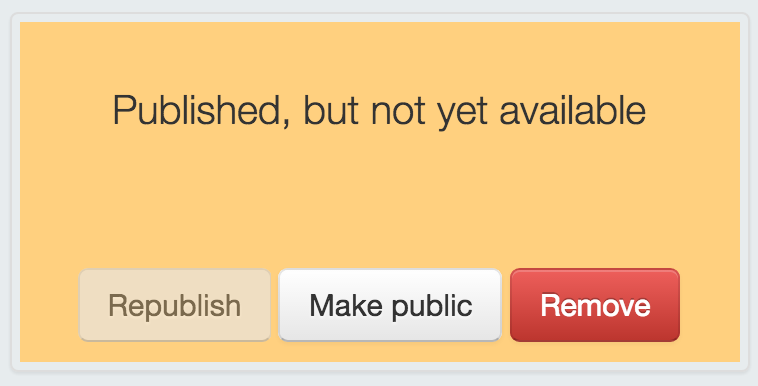 When the publication is to be made available to the readers, simply click Make public and the publication will be released to the iOS application.
Completing the above steps will ensure that the publication is live and available within the iOS application. It will also trigger a push notification to inform app users that a new edition is available.
Scheduled Publishing (iOS Only)
Users have the ability to publish content but only make it live on a select date and time - see the following guide on how this is achieved:
Scheduled Publishing (iOS and Android)