Once a PDF has been uploaded and a preview generated, now is the time to add further interactivity to your digital publication through Overlays.
Overlays are pretty much as they are named on the tin in that they overlay the digital publication and can be any of the following elements:
Web link (URL)
Email
Internal page
Audio
Video
Flash
HTML
Adding overlays to your publication is very simple, through the Overlay Editor.
The Overlay Editor can be accessed by clicking on Pages in the top right menu:

Here you can see the Edit Pages menu, where all of the publications pages (uploaded from the PDF) can be found and arranged by simply clicking and dragging the pages to where you need them.
To access the Overlay Editor, simply click on the page you wish to add overlays to: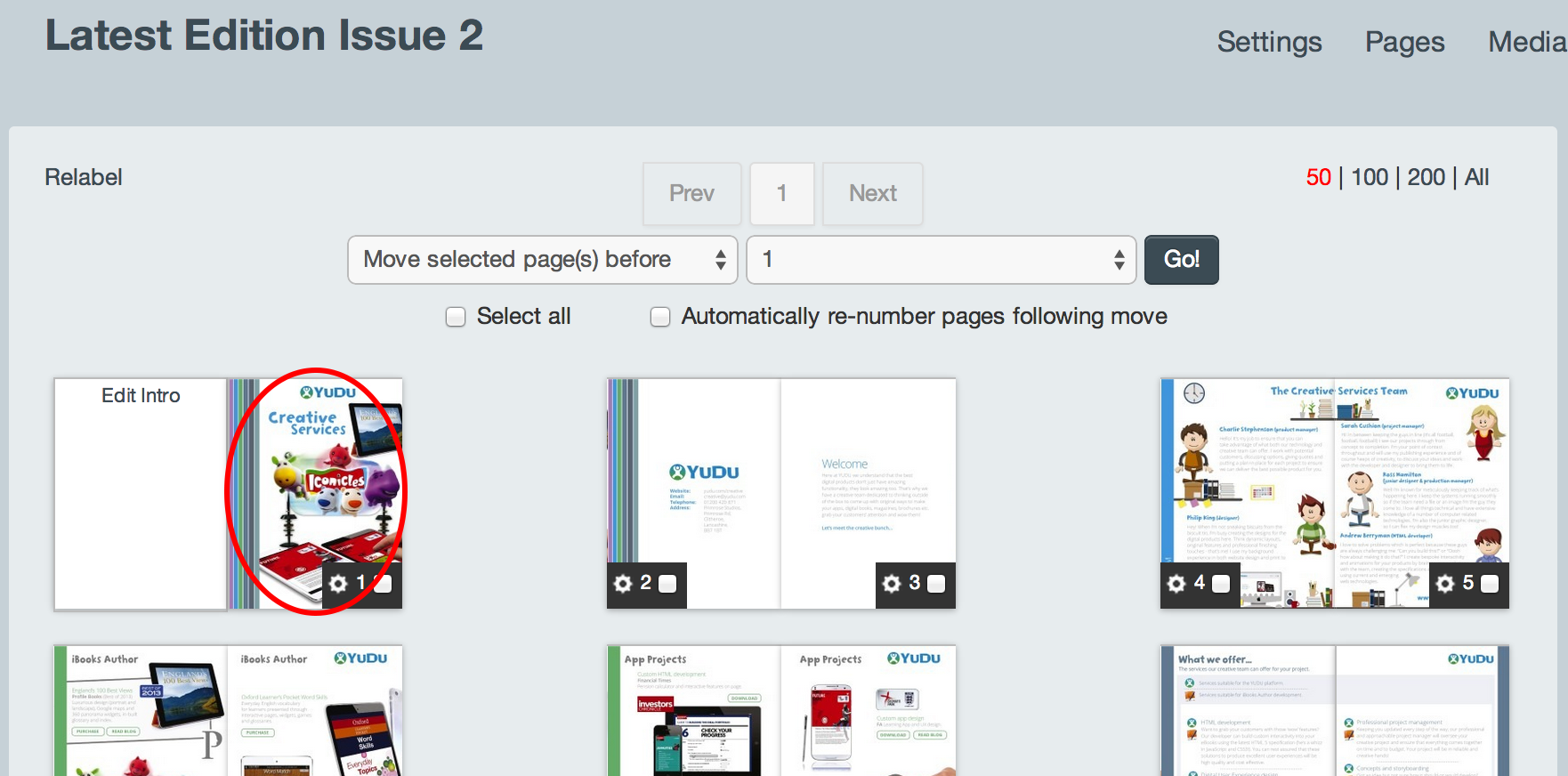 In the example above, clicking page 1 (the front cover) will bring up the Overlay Editor for that page
Here is the overlay editor which has been kept as minimalistic as possibly to make an easy to use yet powerful publishing tool.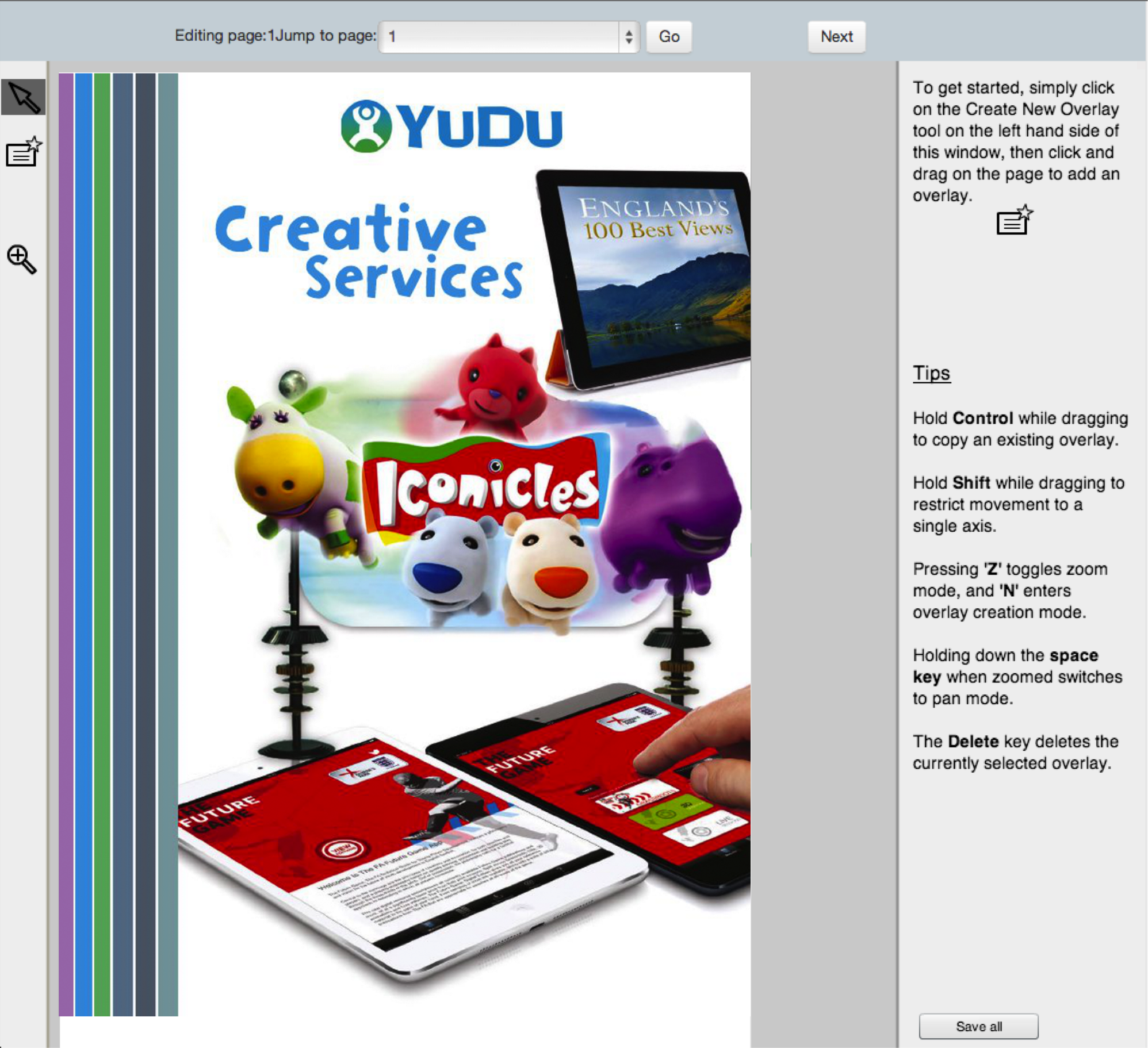 The tools down the left are: 
Cursor - To select/move/delete existing overlay
Create Overlay - To create a new overlay on the page
Table of Contents Tool - click HERE to view a separate guide
Zoom - Enable the zoom function to increase the size of the page, making it easy to link smaller text/images/etc. 
To create a new overlay, simply click Create new overlays: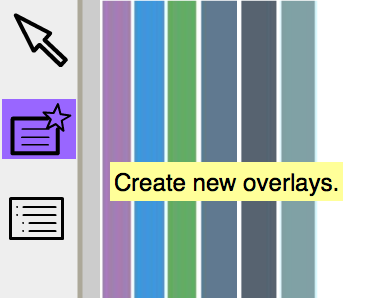 Next we need to Click, holding down the mouse button, and dragging a box around the area you wish to link/add multimedia to.
Once done, your overlay should look like this on the page, with a new menu available to the right which is specific to this overlay: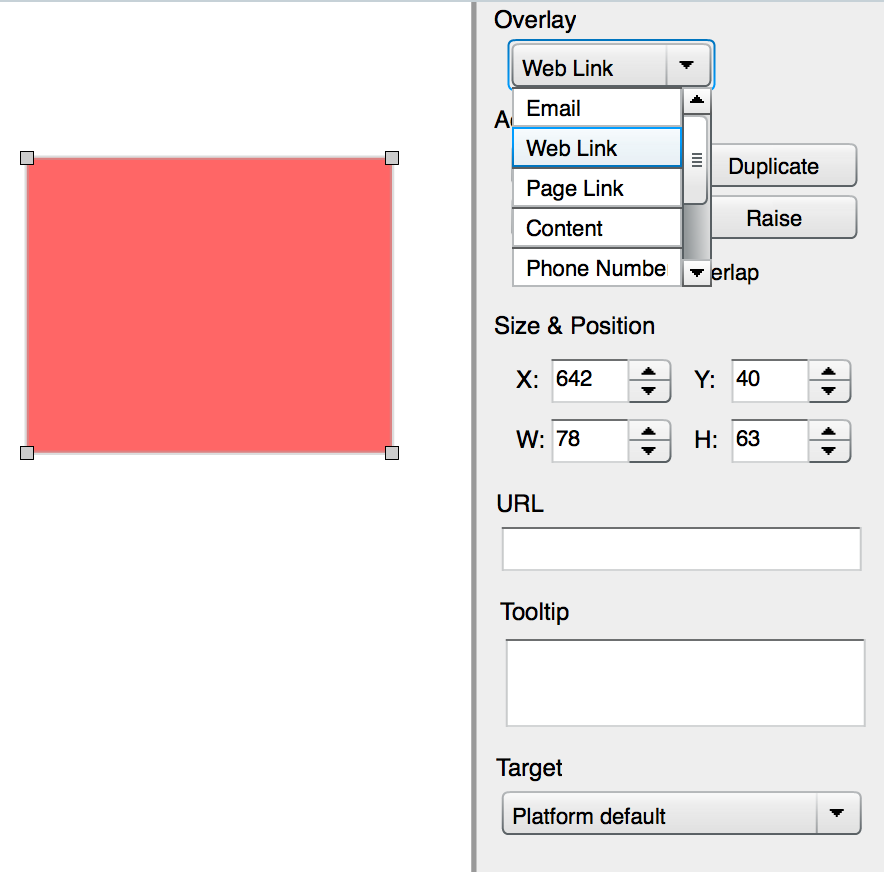 After creating a new overlay, the menu to the right will appear specific to that overlay
The new menu enables you to edit the overlay, from the type of overlay to its positioning and content. 
Each overlay type has a slightly different menu, but all fundamentally the same functionality. An example of this is the Tooltip, specific to the browser based version, this allows you to enter a message that is shown when a user hovers their mouse over the overlay you have created (for example, with a page link to page 3, you could place in the tooltip "Click here to turn to page 3").
Experiment with the URL, Email and Page linking abilities until you are comfortable with the Overlay Editor, then click Save All in the bottom right to ensure your changes are saved.