As default the YUDU Publisher system will automatically label pages as 1,2,3 incrementally, however we understand that in some publications this may not be the case, or you may wish to customise these labels. As such, we have created a tool that will allow specific sections or the entire production to be relabelled to your specification.
Tip: Visit the Editing Pages article for more information.
To relabel pages, navigate to the Pages menu and hit Relabel in the top left corner: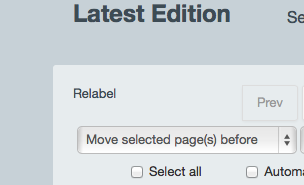 You will be presented with the following menu: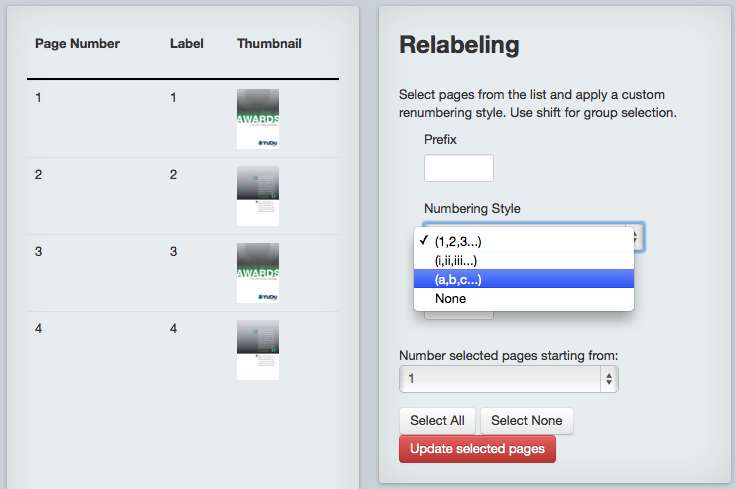 Prefix - Add a label before the Numbering Style (eg Sec11)
Suffix - Add a label after the Numbering Style (eg 11Sec)
Numbering Style - Users are able to choose between numbers, roman numerals, alphabetically formatted or no style.
Number selected pages starting from: - Should you wish to specify the start of where the pages are relabelled from, select the start page from the drop down menu (ie select page 5 to start labelling in the Numbering Style from page 5 - pages 1-4 are unaffected).
One can select individual pages by clicking them on the left hand side or alternatively using the Select All/Select None buttons on the right hand side.
Upon confirmation that you have selected the required options, hit Update selected pages to implement your changes where the screen will refresh with your changes.