Adobe Distiller allows for multiple optimisations to be carried out with a single profile as opposed to the options available in Acrobat where you typically perform one optimisation.
The Distiller profile attached below will allow you to flatten transparencies, convert the PDF into Apple RGB and more with just one profile. Click the icon or link to download it to your machine: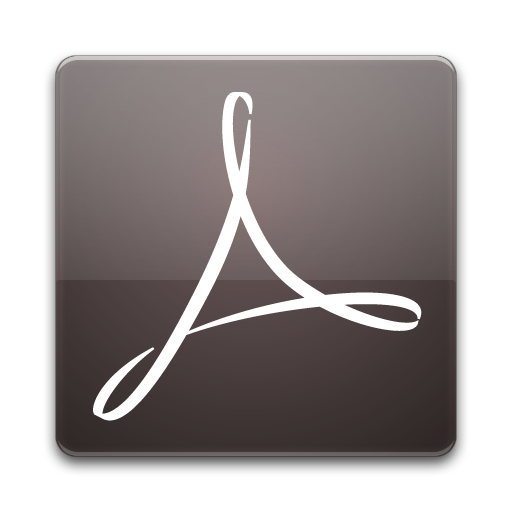 How to use the profile
Once downloaded, simply double click the profile to open up Distiller, and ensure that the profile is selected as the Default Settings as below: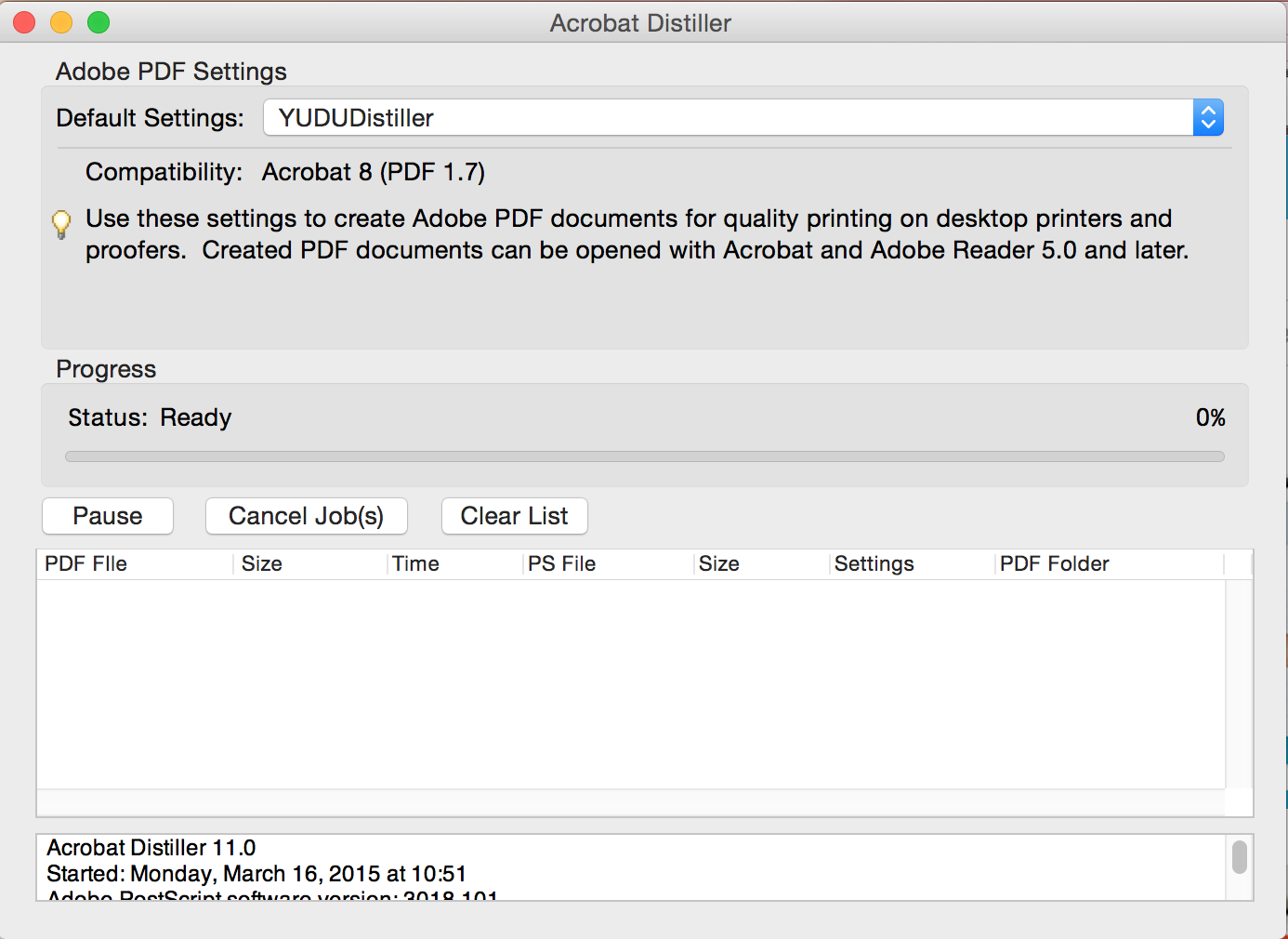 Now, a PDF will not go straight into Distiller, instead it accepts PostScript files. PostScript files are used in printing, however YUDU Publisher accepts the readily-available PDF, and we can convert a PostScript file to PDF pretty easily using Distiller.
First, we must fire up your PDF in Adobe Acrobat Pro. Select the following to save your file as a PostScript file:
File - Save As Other... - More Options - PostScript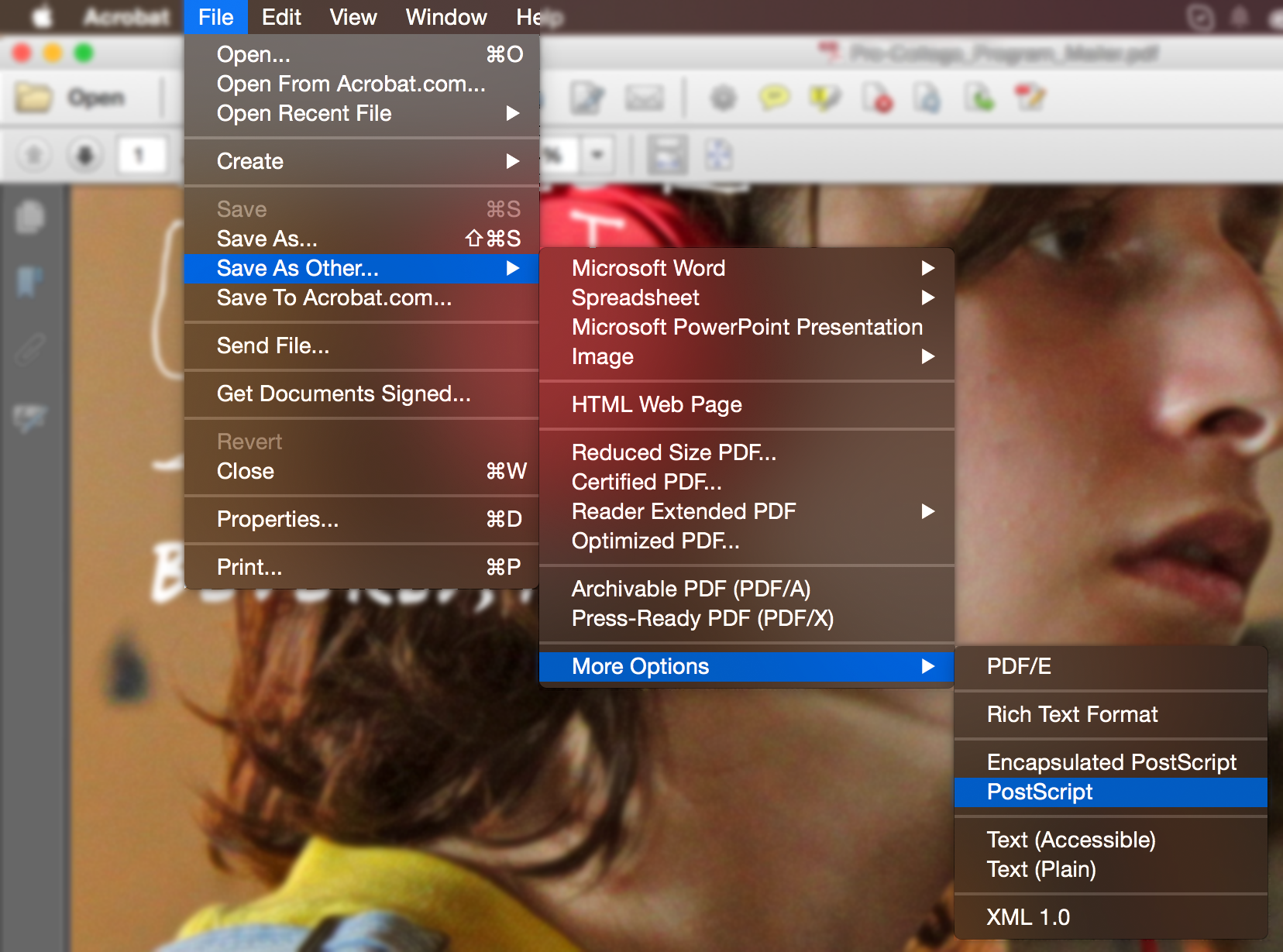 After saving the file as PostScript, navigate to this file and open it in Distiller. This should automatically run the profile that you had selected under Default Settings and save the PDF alongside the PostScript file: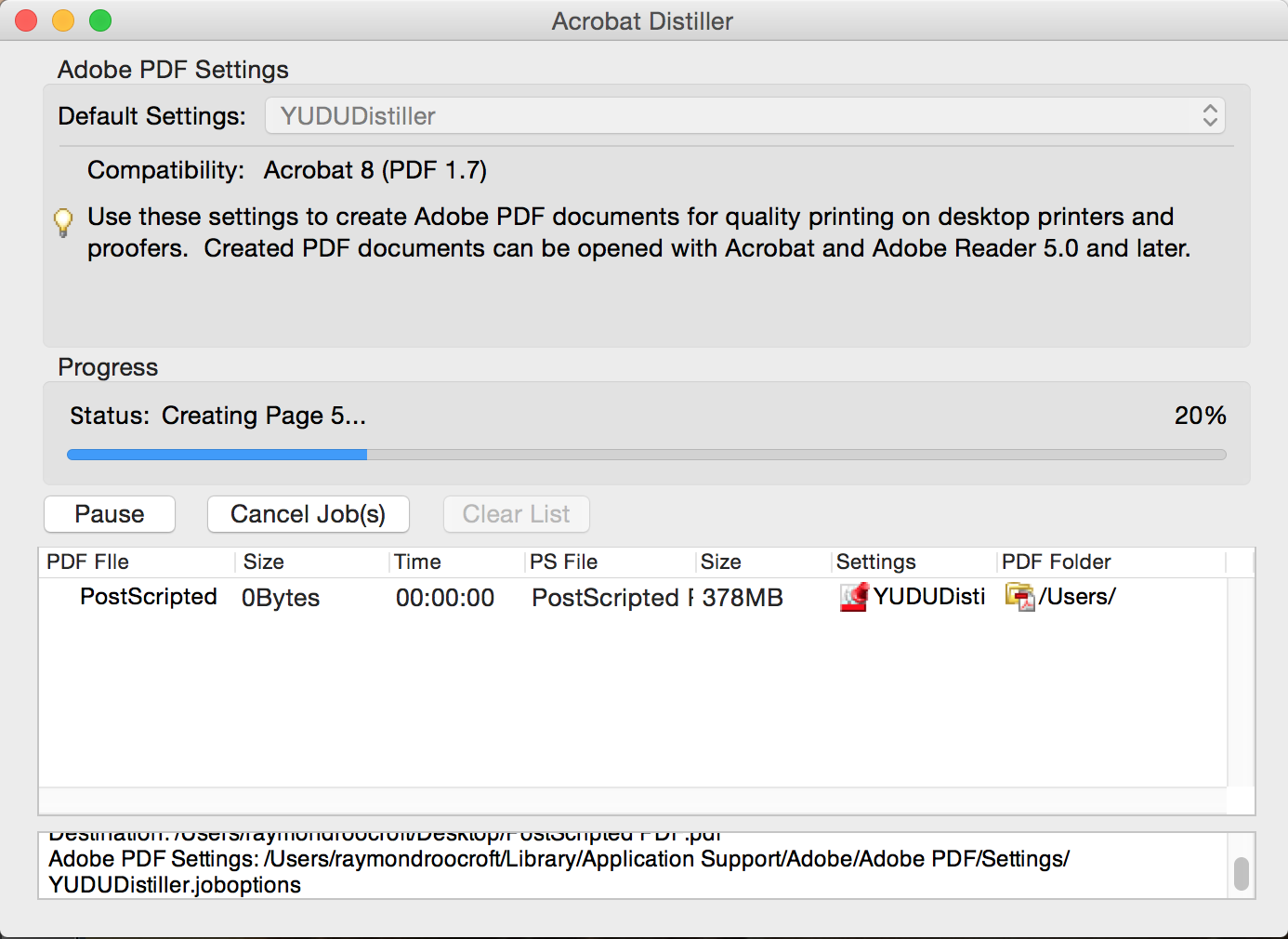 And here is the finished product, the PDF is in the same location as the PostScript file, ready to be uploaded to YUDU Publisher: