You may want to include your company's corporate branding, or even offer sponsorship opportunities to third parties by selling this space. Whatever your motivation, this page gives you a quick guide to customising the various parts of the YUDU Publisher Reader interface.
There are four main areas that most publishers choose to brand:
Toolbar Logo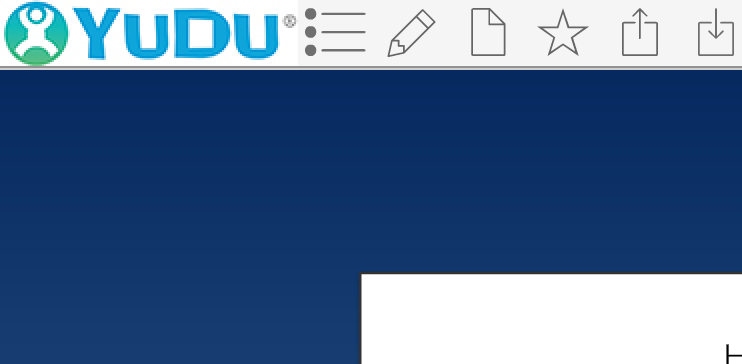 At the top left of the YUDU Reader, there is a customisable space for a logo, which can be also be linked to a specified website. The logo is easily customised by uploading a png or jpg image (34 pixels high for the best results) to the Files section in Publisher (no Special Usage required), and then selecting that logo from the relevant dropdown in Settings > Branding.
Publication Loader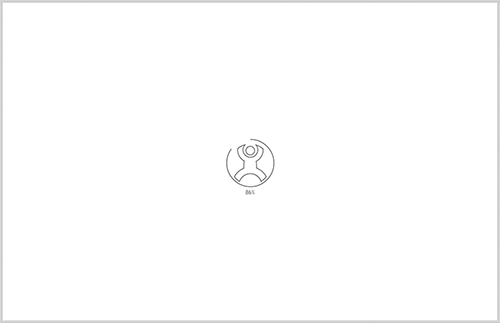 Upon opening a Web Browser digital publication, you will briefly see a loading icon.
This icon can be customised and replaced with a brand logo. For more information, please contact support@yudu.com and the team will help you set this up.
Introduction Page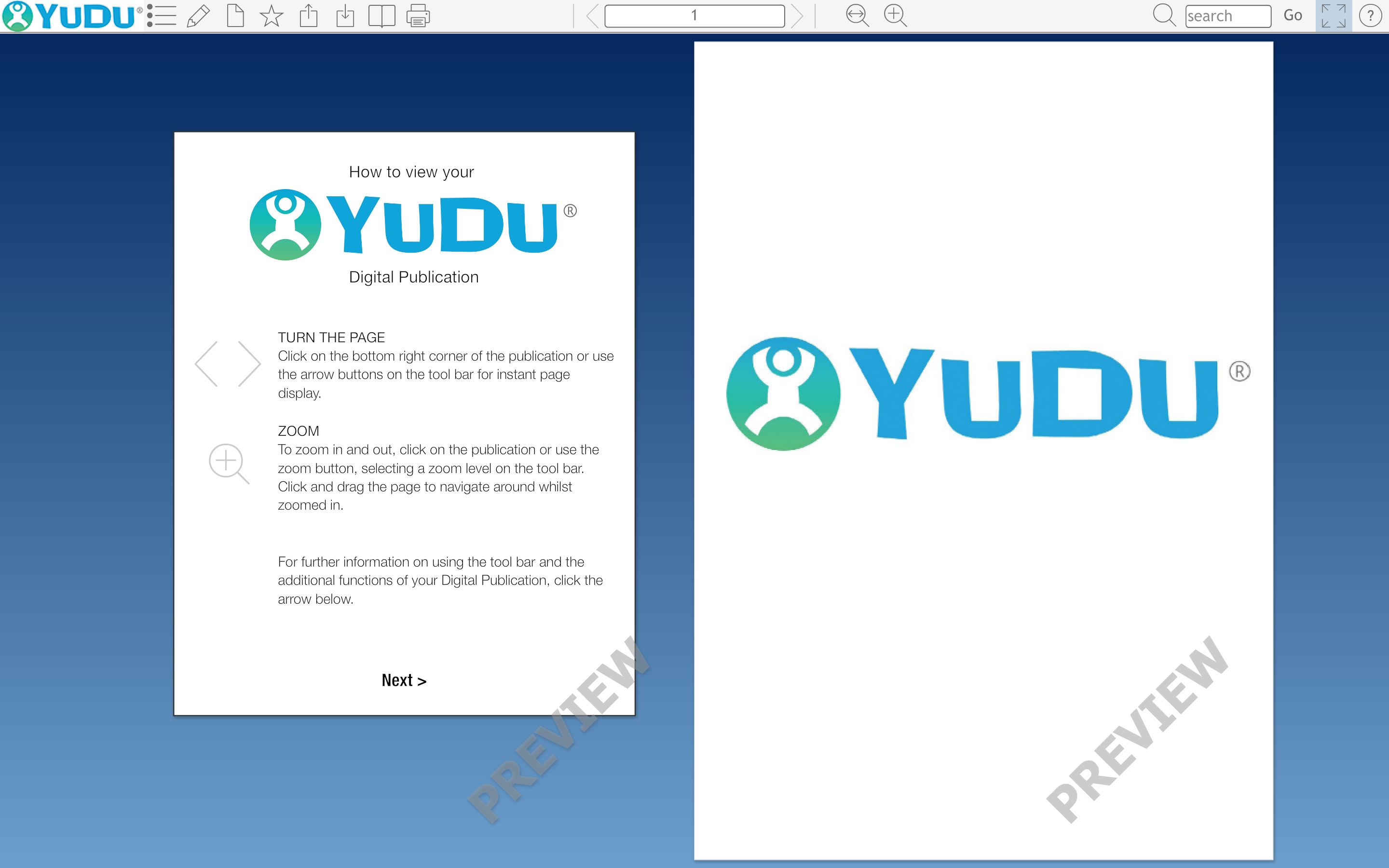 For Web Browser digital editions, you can add an intro page that sits to the left of the cover page.
This is a great place to display additional help information, promotions, advertising or other content. Nearly every reader who opens your publication will see the intro page, so it is a great piece of digital real estate.
To add a custom into page, you need a single-page PDF file that you can upload to the Files section of your digital publication. Simply select the PDF file and the Special Usage "Intro Page PDF".
Once uploaded, go to Settings > Branding, scroll down to the "Intro Page" sub-section, and select your PDF file from the dropdown. Click "Submit" at the bottom of the page to save.
You can also go to the Pages section and select the first page/cover thumbnail to load the Overlay Editor and see the Intro Page sitting alongside the cover.
Within the Overlay Editior, you now have the option of enhacing your Intro Page by adding multimedia, web links and html content.