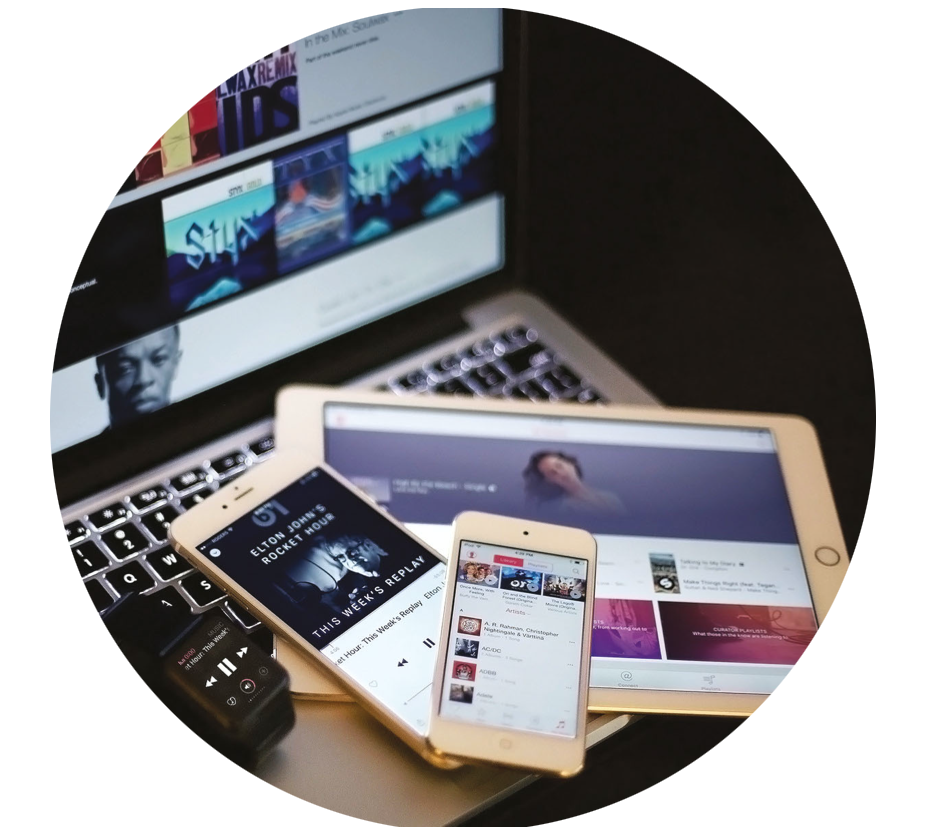 YUDU's custom-branded apps are available for Apple devices (iOS), Android and Windows and form part of our overall publishing and brand visibility strategy, allowing our clients to deliver content to mobile devices in a managed, secure and offline-accessible way.
YUDU were one of the first companies to deliver a native iOS experience for the iPad back in 2010, and following on from that, we've developed native app solutions for Android and Windows too, giving our clients complete coverage across all of the major mobile operating system providers.
Benefits of a YUDU App
Some of the key benefits of a YUDU app as part of your overall digital publishing strategy:
Increased brand visibility across multiple platforms and App Stores
Your customers will have access to an entire archive of publications in a single location
Publications can be downloaded and read while offline
You can notify customers when new titles are available using automatic push notifications and also send custom push notifications about promotions etc
Our apps include login support and cross-platform syncing for user-generated content (UGC), such as user notes, highlights and bookmarks
You can include a customised Home Screen with enhanced functionality to boost user engagement
Supports PhoneView/Reflowable Mode
Read on for an extensive breakdown of the app structure and features...
Open Access, Gated or Hybrid?
One of the first things to consider is whether your app should be publicly accessible to everyone or gated behind a login screen. Both approaches are possible with our YUDU app solution. You can also opt for the middle path and leave your app open access but include a login functionality for specific users. The latter approach allows you to showcase your main home screen and include a limited amount of free content (such as samples) alongside hidden content that only becomes visible once an end user has logged in.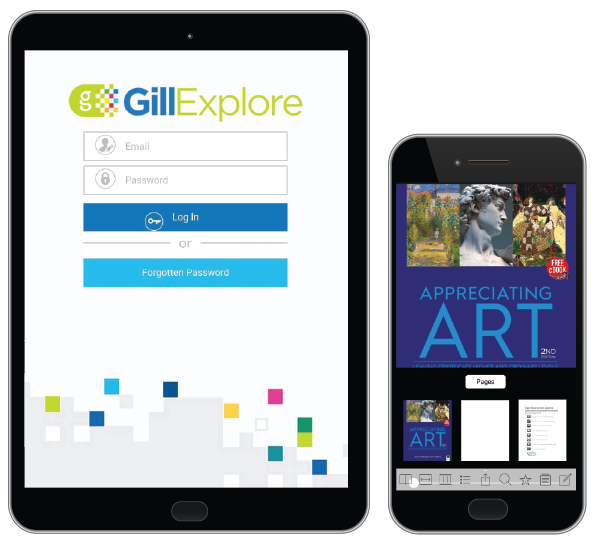 Image (above) - An example of a gated app's login screen which appears immediately upon launch of the application
Top Tip: Use login-protection for content that has been purchased via your website and which only becomes accessible after logging in (as opposed to purchasing in-app). This increases your share of the revenue since you aren't splitting it with Apple or Google. Alternatively, you could login protect content that is intended for specific demographics; for instance, if your app includes corporate documents, you could assign documents to a department-specific subscription group so that employees will only see documents that have been assigned to their group. For corporate communications, please also see YUDU Sentinel.
Custom Home Screen
The next thing to consider is your app Home Screen (also referred to as Welcome or Landing Screen). This part of the app is html-based, so is open to complete customisation. This gives you a great deal of flexibility to design a screen that meets your needs; some may choose simplicity while others may opt to turn this screen into a hub of information, linking out to specific categories of publications, pulling in RSS feeds, linking to social media, etc. Speak to your account manager to discuss your options here.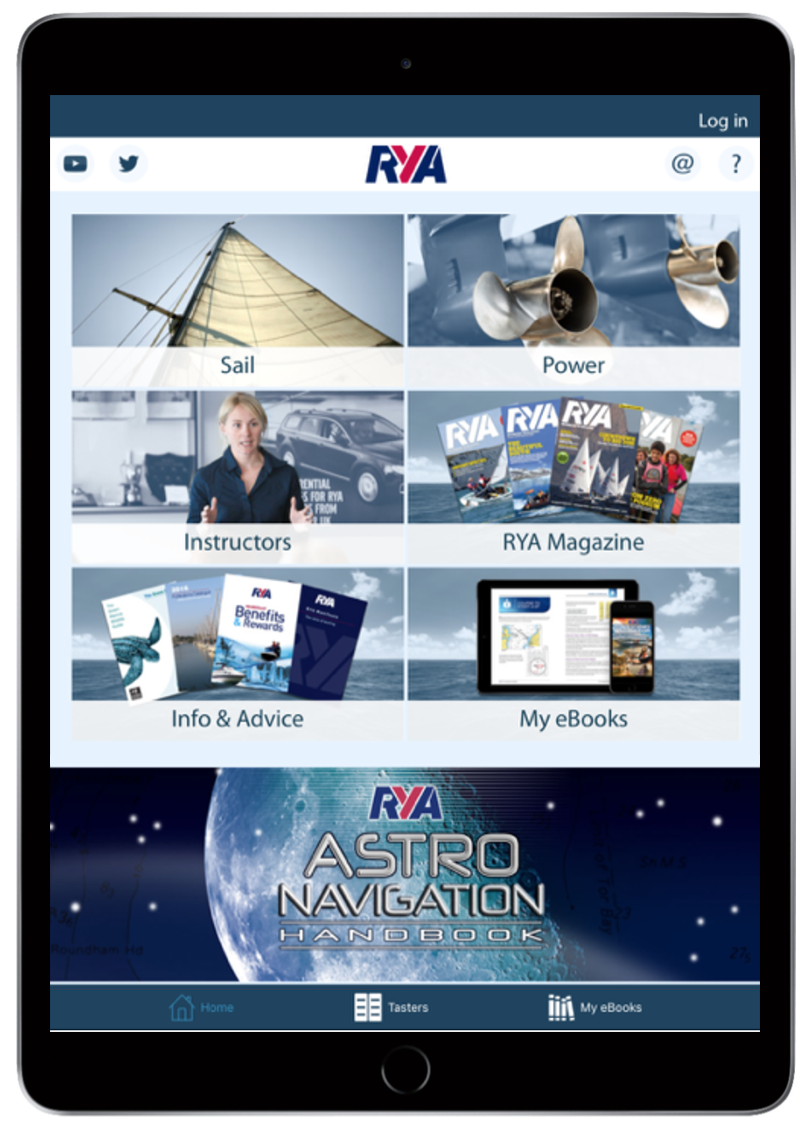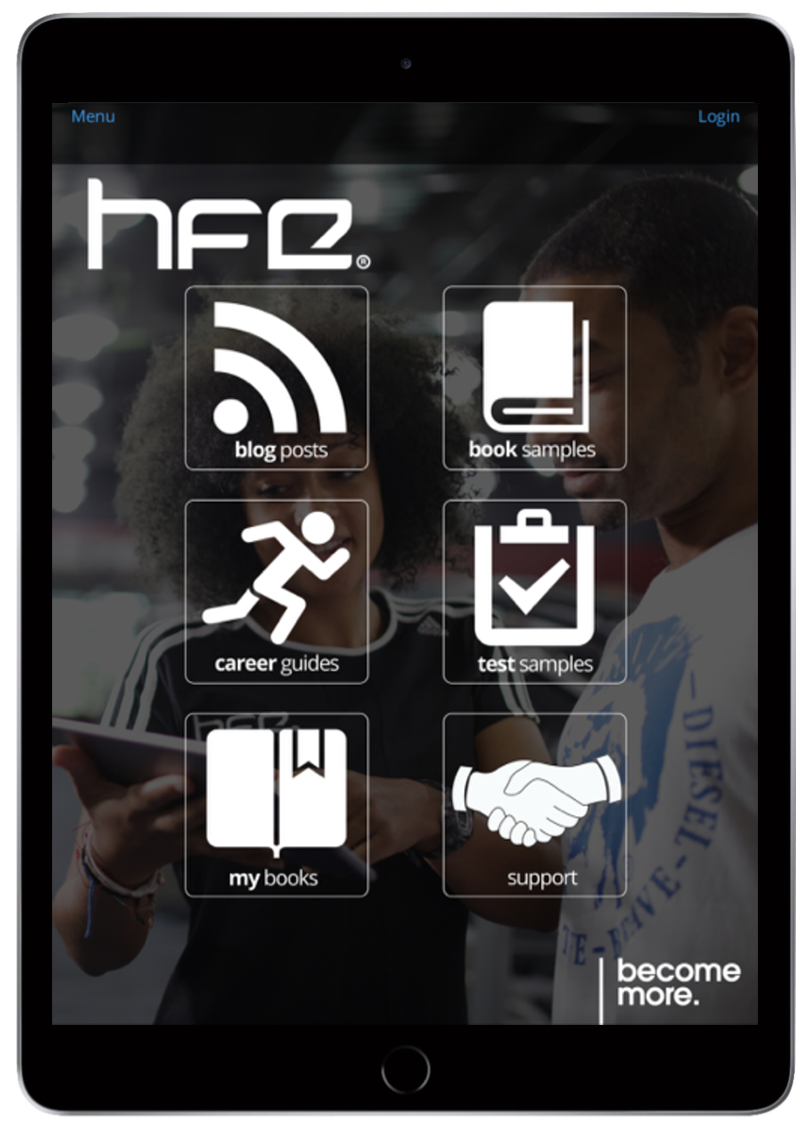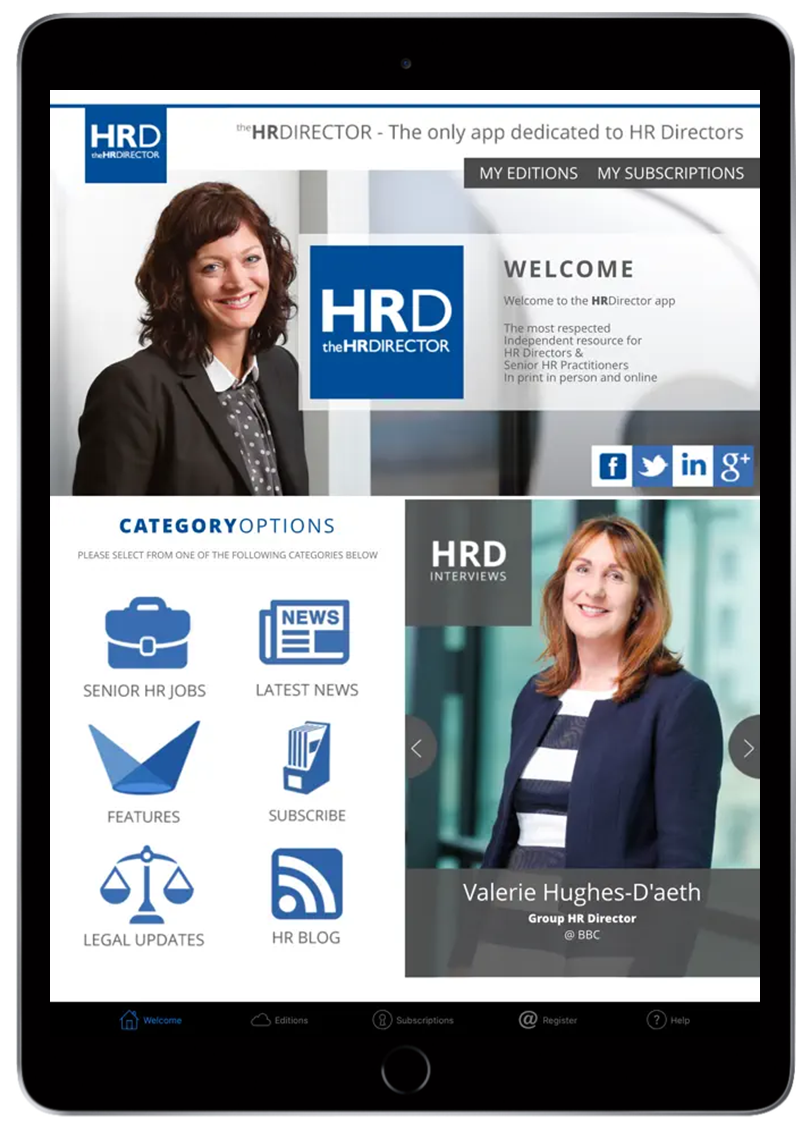 Image (above) - An example three different custom home screens
Top Tip: Be creative here but also consider how your Home Screen will appear on smaller screen sizes; ensure it is designed to reflow accordingly.
Editions Screen
After launching the app, you will be taken directly to the Home Screen. The next section within the app will be the "Editions" screen. This section displays all the publications that are available to your readers.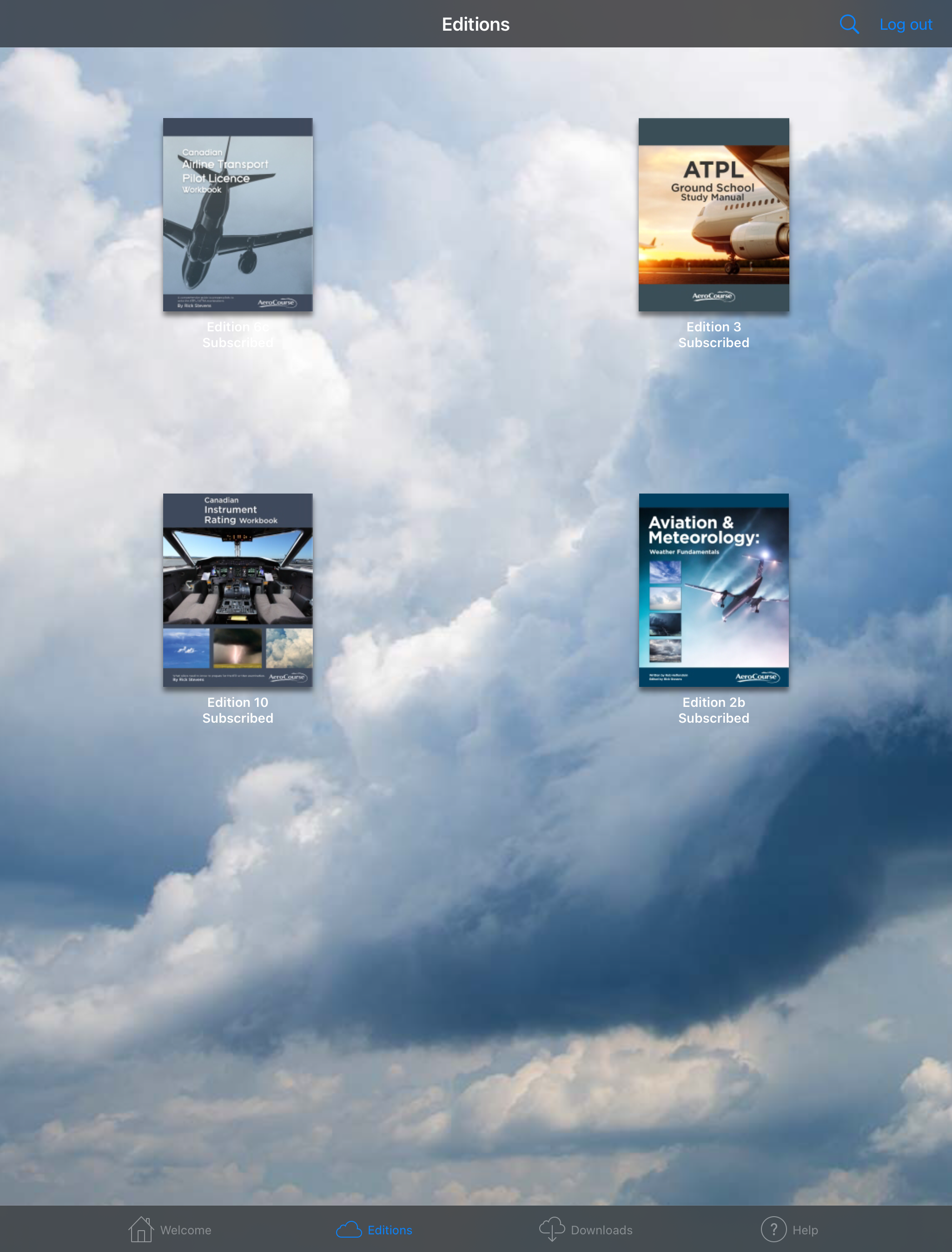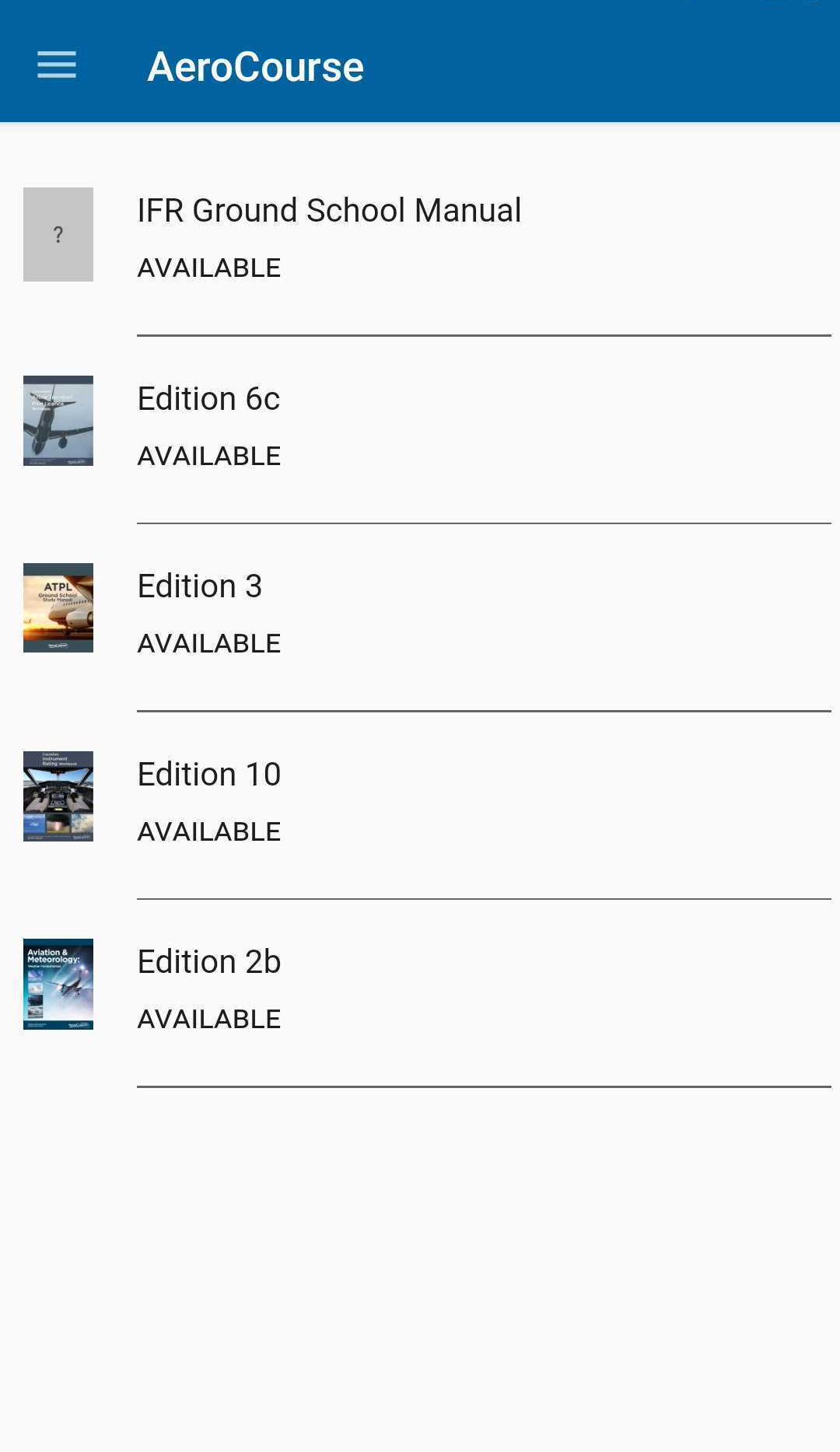 Image (above) - An example of the Editions screen on tablet (left) and mobile (right); Apple iOS
Don't forget, publications can be hidden until the end user logs into the app. Alternatively, content can be visible but access locked until the end user has logged in. Please speak to your app technician in order to configure your app accordingly.
Top Tip: This screen can be custom branded and relabelled as appropriate. For instance, you can add your own background image and may prefer to label the section "eBooks", "Catalogues" or "Documents" as opposed to "Editions".
App Categories
It isn't complusory but you may want to consider adding categories to your app - even if you only have one publication title, you could still categorise it by year.
Categories are completely arbitrary so can be labelled accordingly; you could categorise by year, magazine title, department, location...whatever best suits your needs! There is a default "All" category too.
There are two types of category: simple and advanced.
Simple categories are added via the YUDU Publisher interface and can be updated at any time; the changes will pull directly through to your app. This is because they are displayed as a simple dropdown.
Advanced categories are also added via the YUDU Publisher interface but there is an associated html screen within the app, which must be updated with an app rebuild and update. This makes for a more visually engaging way of presenting content and there is the same level of flexibility as when creating a custom Home Screen.
Top Tip: You can also add category buttons to the Home Screen!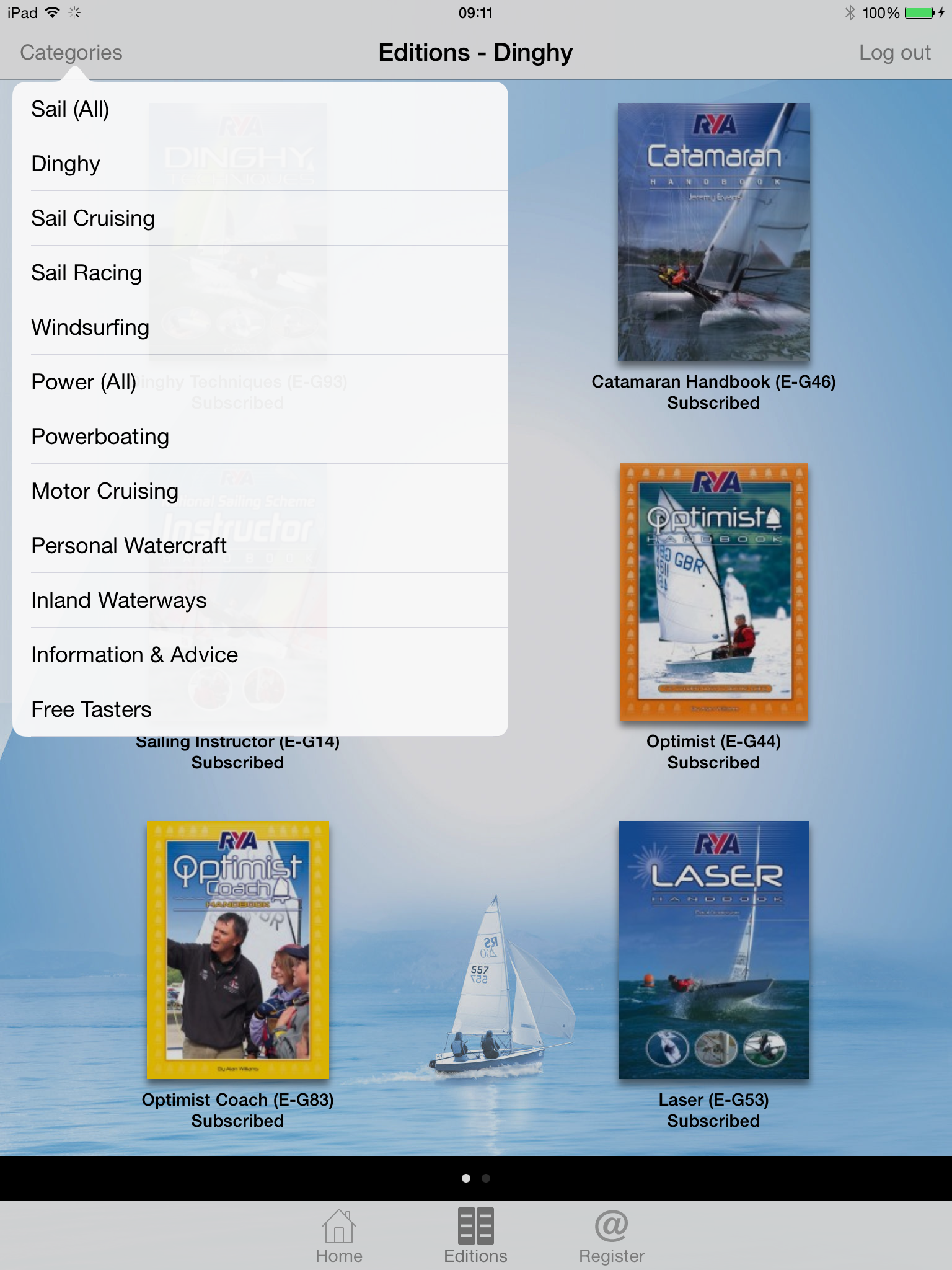 Image (Above Left) Example of the Simple Categories dropdown; (Above Right) Example of two pages from an Advanced Categories screen
My Downloads
The "My Downloads" screen is very much like the "My Editions" screen except it only displays the publications that have been downloaded to the app by the end user.
Top Tip: You can also enable a "combined downloads screen" which displays content that is "owned" by the end user alongside content that has been "downloaded". This section won't display content that is free to everyone, so it allows the end user to clearly see what they are entitled to access (or have purchased). As with all terms used within our YUDU apps, the word "owned" can be relabelled to better reflect your use case. Please speak to your app technician if you wish to enable this feature.
Help Screen
The "Help" Screen is another html-based section within the app. Unless specifically requested to do otherwise, our app team will usually include a standard set of Help files in this section but, as per the Home Screen, it can be fully customised and branded. You could also turn this screen into a more customised "FAQ" section and include additional information about your organisation, such as a "contact us" section.
Please speak to your app technician if you wish to customise this section of the app.
Top Tip: If you receive regular questions about your organisation, digital publications or other products, this is the perfect place to address them and provide additional contact and support details.
Custom Tabs
In addition to the sections of the app discussed so far, it is possible to add extra custom tabs/sections within your app. These can be labelled as desired and included packaged or streamed html content. For instance, you could package the FAQ html under a custom "FAQ" tab, rather than including it in the Help section. Alternatively, you could include feed content here, such as a news feed or sponsorship advertising. Literally anything is possible in this section and you can add multiple custom tabs. Although content can be arranged and layered as distinct html "pages" within the Home Screen (just like a regular website), the advantage of a custom tab is that you are setting out a separate area to make the content more conspicuous.
Top Tip: Don't go overboard with Custom Tabs. The purpose here is to make this content stand out, rather than adding too many custom sections; you can add multiple elements on the main Home Screen.
Push Notifications and Custom Push Notifications
One of the big advantages of an app is the extra level of engagement it can provide with your audience. Push notifications are a big part of this engagement because they notify your readers whenever a new publication is available to read within the application. Tapping a notification will take your readers straight into the app. You can also send out custom push notifications at any time via the YUDU Publisher interface, so these aren't restricted to notifying readers about a new issue.
Top Tip: Use custom push notification to tell your app users about a promotion or upcoming live event. The important thing is to engage your audience and make the most out of your engagement tools.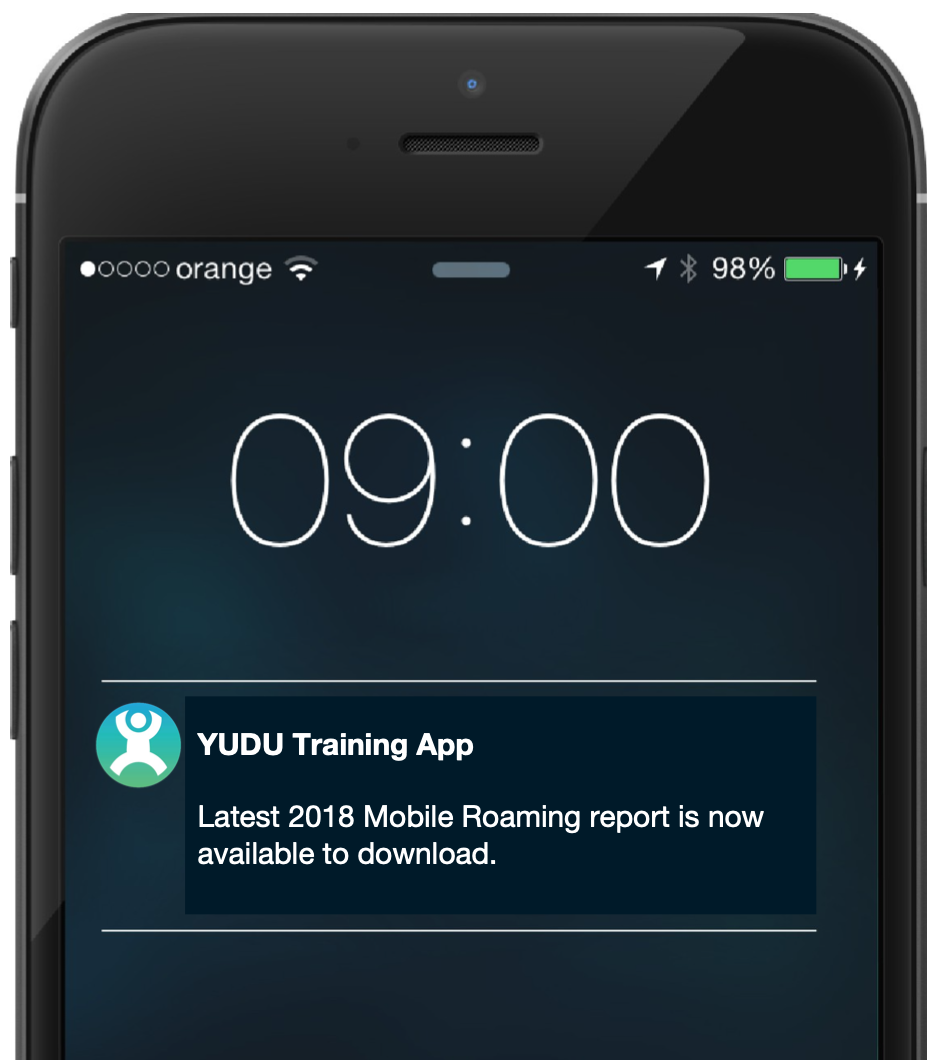 Image (Above) - Example of a standard Push Notication that is sent out when new content is published to an app.
RSS Feeds and Interactive HTML
While push notifications are a great way to grab your audience's attention, RSS feeds are a fantastic way to increase the day-to-day usage of your application, especially if you aren't publishing content very frequently. Feeds could be placed with a Custom Tab or embedded on your app's Home Screen. What sort of content might you include? That's entirely up to you! We have clients that embed news feeds, job postings, booking and weather information, product promotions. Along similar lines you might want to include an interactive map or live chat agent. If you have a resource already at your fingertips, then it shouldn't be too difficult to feed that into your application. Contact your app technician or account manager for more information.
Top Tip: If you're posting sector-specific news or job postings, for instance, then your readers might be more inclined to check your app on a regular basis and, if each post links to your website, then it will help drive more traffic in that direction.
Advert and Sponsorship Banners
The inclusion of adverts and sponsorship information might be more suitable to some brands and apps than others, but it's important not to overlook the potential for extra advertising within your applications, either in the form of a strategically-placed advert banner on the Home Screen or on a dedicated page in a Custom Tab. This doesn't have to be for external adverts/sponsors, you might want to draw attention to one of your own products or offers.
Top Tip: If you want advert content to update regularly, then think about hosting the advert and providing a URL so that it can be updated without updating the entire application. This gives you much greater control and flexibility when it comes to adding/removing individual adverts, especially if you are thinking about including a transitioning banner advert.
App Analytics
YUDU Publisher gives you the tools to gather all the information you need about the publications within your apps, whether that's via our inbuilt YUDU Reporting, with its wide range of reports, including total and unique visits, or by integrating with Google Analytics. You can choose whichever option suits you best.
For the apps themselves, you can explore the various reports and statistics available on your Apple, Google Play or Windows developer accounts.
Top Tip: If you include buttons on your Home Screen or other app pages that direct traffic from your app to your website, don't forget to include tracking codes to measure the analytics. Please speak to your app technician if you wish to add tracking on your app screens.
App Build Process
Creating Apps with YUDU is incredibly quick and easy. You will need to register for your own own developer accounts (see here for Apple, Android and Windows), which ensures you retain full control of your application's reporting and in-app purchasing/banking information. All we need are invitations to those accounts, some basic graphical assets and the meta data for your App Store subsmissions, since we build and submit the apps on your behalf.
The app build stages are as follows:
1. You are assigned an experienced App Technician who will advise on the following steps and guide you through the entire process, including aftercare/support and future app updates
2. Register for your developer accounts
3. Send an invite to our team so your app technician can build and submit the apps on your developer accounts
4. Supply the relevant graphical assets and metadata for your App Store submission (app name, description, category, etc.)
5. Your app technician gets to work building your apps (5-10 working days on average; potentially longer depending on the complexity of the Home Screen design and other customisations)
6. Once complete, the applications are sent to you for proofing (you will need to supply a device UDID in order to install on an Apple device). Our app technicians will usually build one platform first, e.g. Apple iOS, and then build and supply the second app version, e.g. Native Android, once the Apple version has been approved by yourself.
7. You provide feedback and amendements or give sign-off
8. The applications are submitted to the App Store(s) for review and approval. Apps can be set to go live immediately or on a specific date. Apple/Android/Windows review times are also typically in the region of 5-10 days.
9. Once live, you can begin publishing to your app(s) and your app technician will continue to be on hand to support you and rebuild the app(s) for future updates, as per the terms in our app licence agreement.
As you can see, the build and submission process typically only takes a few weeks, so you could start the project and have a live app by the end of the following month.
Top Tip: You can review your publications in our YUDU Proofing App before publishing live to your own custom branded app(s).
Happy Publishing!
Thank you for reading, we really hope you found this information useful and we look forward to working with you as we have done with so many app publishers over the years.
Remember, don't hesitate to contact YUDU support or your Account Manager if you have any questions or feature suggestions.