A very powerful addition to the suite of YUDU tools are the features that fall under the category of User Generated Content or UGC.
UGC refers to elements that can be added to your digital publications by the end user/reader.
Note: UGC content is only visible to the user that has added it and no one else.
Moreover, not only can these elements be added to your digital publications but they can also be synced to a user's login; allowing them to see their UGC content on whichever device or platform they log into with their details.
Note: End users with logins are giving the option to sync their UGC content to their accounts; if they ignore the prompt or do not have a login (for instance, the digital publication is open access) then their UGC items will be saved locally on device instead.
In terms of UGC, there are three main elements available to readers of YUDU digital publications.
These are:
Bookmarks


Images 1 and 2: (Above) The bookmark icon, furthest to the left, before and after being selected.
When reading a digital publication, the end user can tap or click the star icon to bookmark pages. Bookmarked pages can then be navigated to quickly by opening the thumbnail viewer and selecting the "Bookmarks" tab (see below).

Images: (Above) The thumbnail viewer with tabs for "Pages", "Bookmarks", "Highlights" and "Notes"
If the publication is a textbook, for instance, students and teachers can bookmark content to quickly and easily return to their last reading point, or revisit a chapter.
It may also be possible to share bookmarked pages as a mini-PDF if the option to share user selected pages has been enabled.
Notes/Annotations
Another useful tool for students and teachers, as well as salespeople and hobbyists, amongst other potential readers, is the Notes or Annotations tool.
For instance, students or teachers can add annotations directly within their textbooks and resources.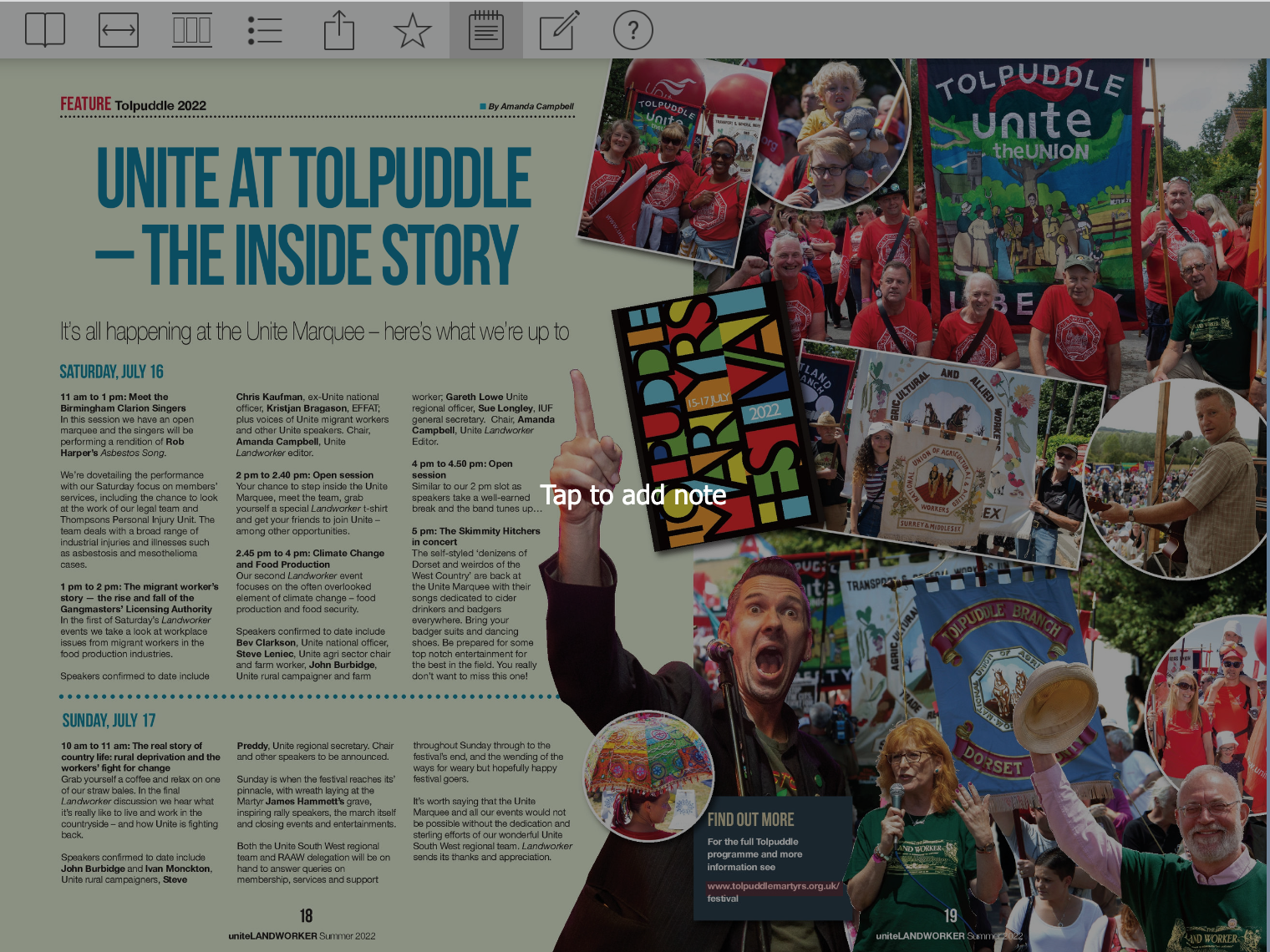 .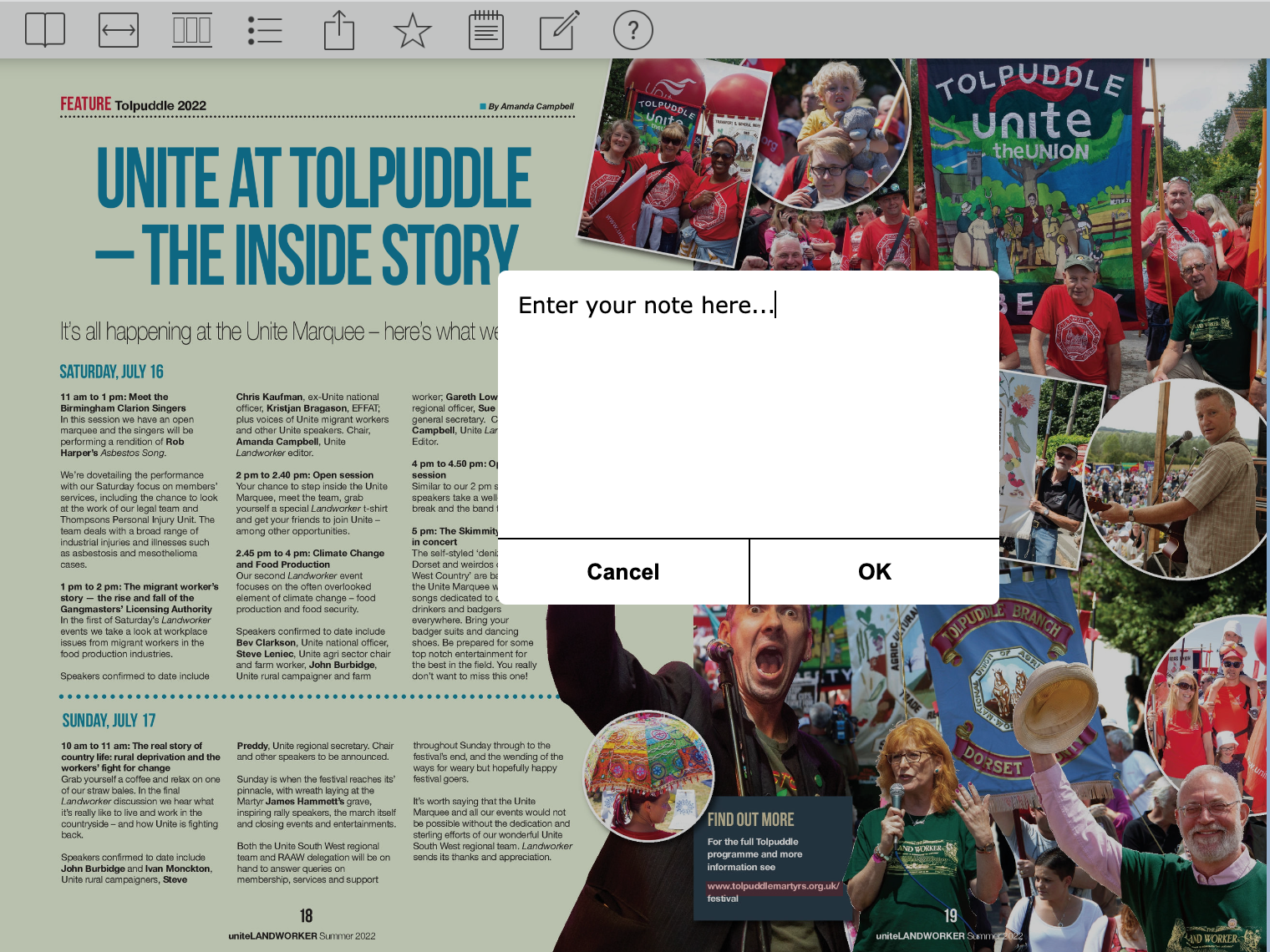 Images: (Above) Adding a Note to a page
If you have added a series of notes throughout a publication, then you are able to cycle through your notes quickly using the tab on the thumbnail viewer or by choosing the "Browse" option when selecting an existing Note.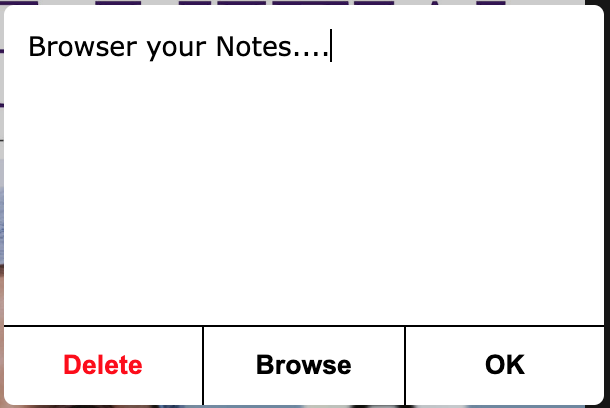 Images: (Above) The "Browse" option on an existing note that lets you view all your Notes in the current publication
Highlighting Tool
Finally, we have the highlighting tool, which allows the end user to select from a number of options that can be used to emphasise sections of text or make notes directly within the digital publication.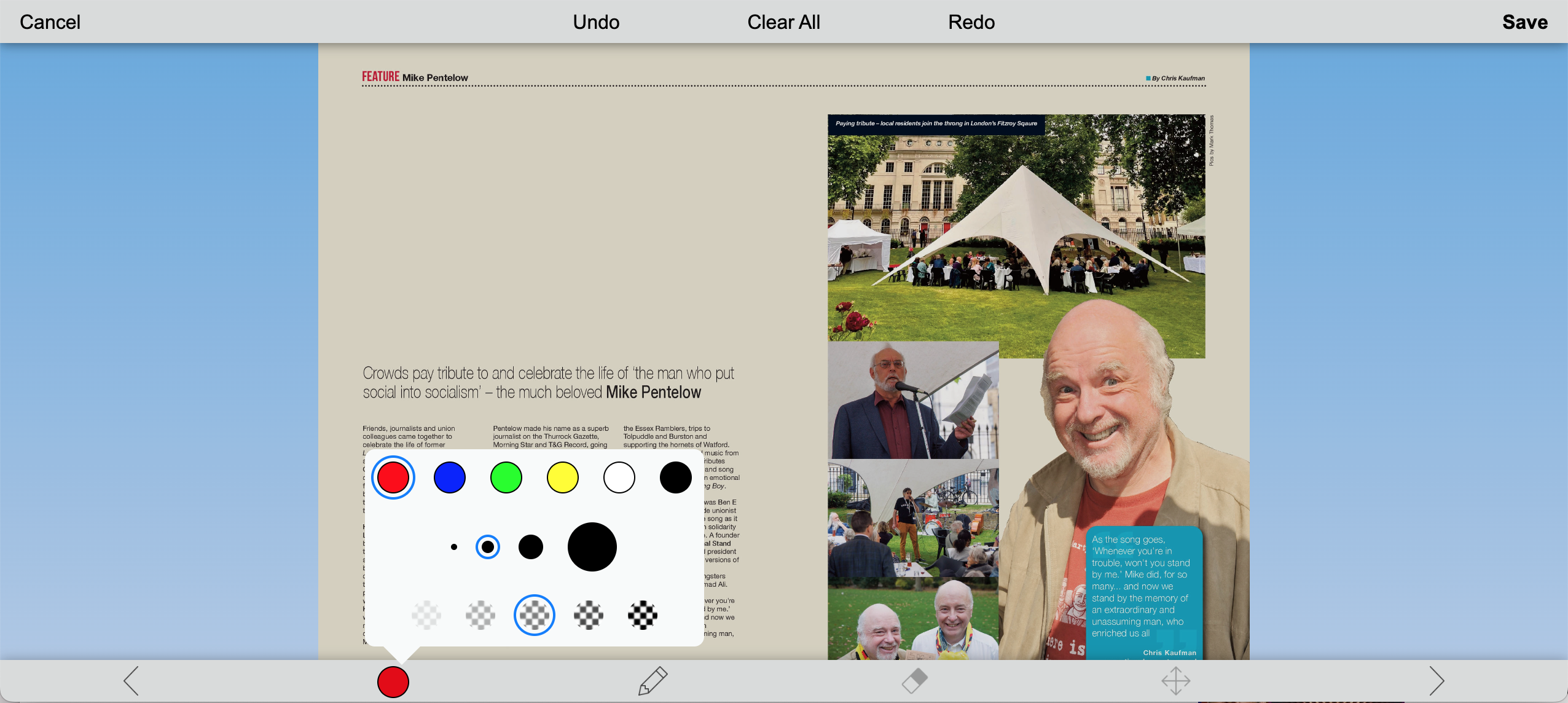 Images: (Above) The Highlighting tool colour, tip and opacity options and (Below) an example of text highlighted with a yellow marker