You can now upload a PDF to your publication that is specifically for downloading only and is separate to the PDF used by the digital publication for its pages, therefore it can be altered according to your requirements (think offering a ten page sample with links to purchase the content at the end, or an alternative publication entirely!).
To add a downloadable PDF to your digital publication, follow the steps below.
Click Files in the top right corner of your publication production screen.
Select Upload File, selecting your PDF and a special usage of Downloadable PDF from the drop down menu.
Once uploaded you will be taken back to the Files menu as a confirmation that the file has successfully uploaded.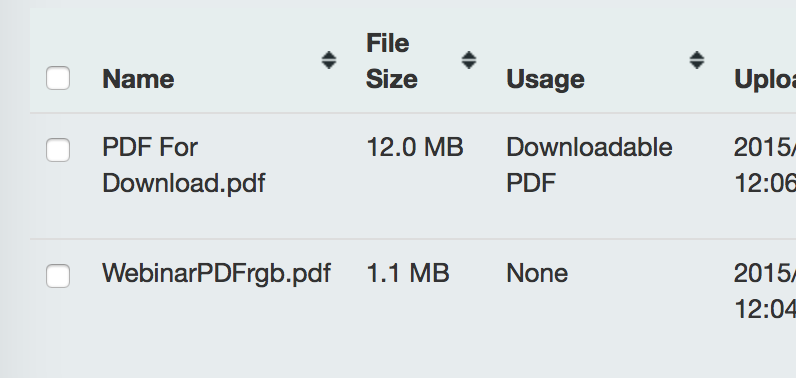 Now all that is needed is to regenerate the preview link and your downloadable PDF will be available in the toolbar of your publication.

Directly linking to the downloadable PDF
Once you have completed the above steps and republished your publication, you can then link directly to the PDF.
The link will comprise of the following: (Live URL)/resources/print/*filename*.pdf
As you can see, you simply need to add /resources/print/*filename*.pdf to the end of the link, replacing *filename( with the name of the PDF you are to download.
An example of this could be:
http://content.yudu.com/web/258m/0A1fn1y/testedition/flash/resources/print/BrandingPack.pdf
Note - any spaces in a URL/File Name are substituted for %20.