Our push notifications boost engagement by notifying your readers when a new publication is available. Tapping a notification will take them straight into your app and to the publication in question.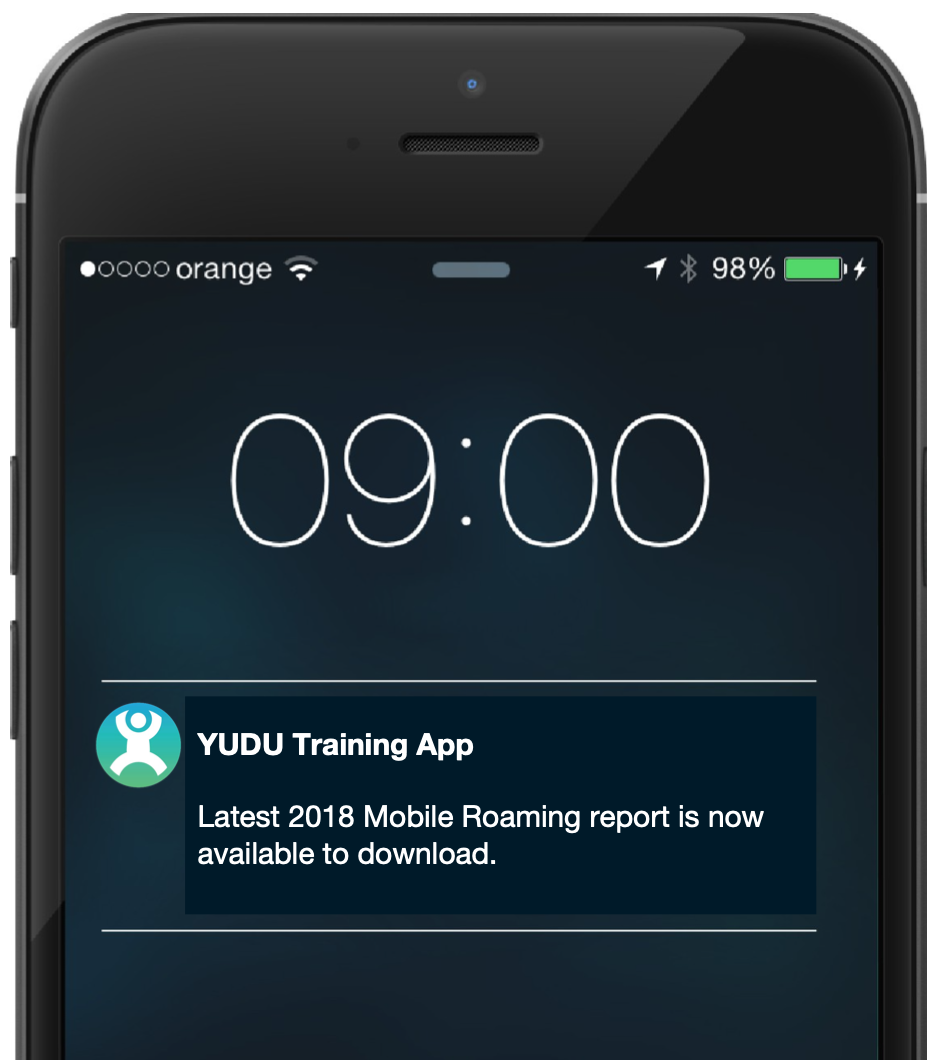 Image - (Above) A default push notification is received when new content is published to an app.
You can also send out a custom push notification at any time via the YUDU Publisher interface. These custom push notifications aren't restricted to notifying readers about a new publication.
Top Tip: Use custom push notifications to tell your app users about a promotion or upcoming live event. The important thing is to engage your audience and make the most out of your engagement tools.
Default push notifications can be also customised, otherwise they will display a standard message.
Before you can send push notifications, you need to ensure that your push notification certificate is active. Your app technician will usually create this certificate when building your application, but if you must do this yourself (perhaps because your internal security policy prevents our team from accessing your developer account) you can find the information that you need below:
Enable Push Notifications For Your App
Add Push Notifications To YUDU Publisher
Default Push Notifications
Assuming you have an active push notification certificate, whenever a digital publication is published live to your application, a default push notification is sent to the apps. Prior to the notification being sent, it can be customised as per your requirements.
To do this, navigate to your publication group folder on YUDU Publisher and click Mobile > Push Notifications. Assuming you have the appropriate user permissions enabled, you will see the following screen:

If not, please contact support@yudu.com and a member of the team can check your permissions.
From here, choose either Android or iOS to see the various options for customising push notifications for subscribers and non-subscribers. Change as desired and click "Submit" to save.
You will need to make the desired changes for both platforms if you have both an iOS and Android application.
Custom Push Notifications
To send a fully custom push notification to your apps, independent of any content being published, choose the Send Custom Notification option.
Selecting this option will present you with the following menu where you can enter a custom message, custom title, choose to make the notification silent, and even delay the notification so that it won't be sent until a specific date and time.
As with the default push notification, you will need to send your custom push notification on both platforms by selecting the Android and iOS tabs.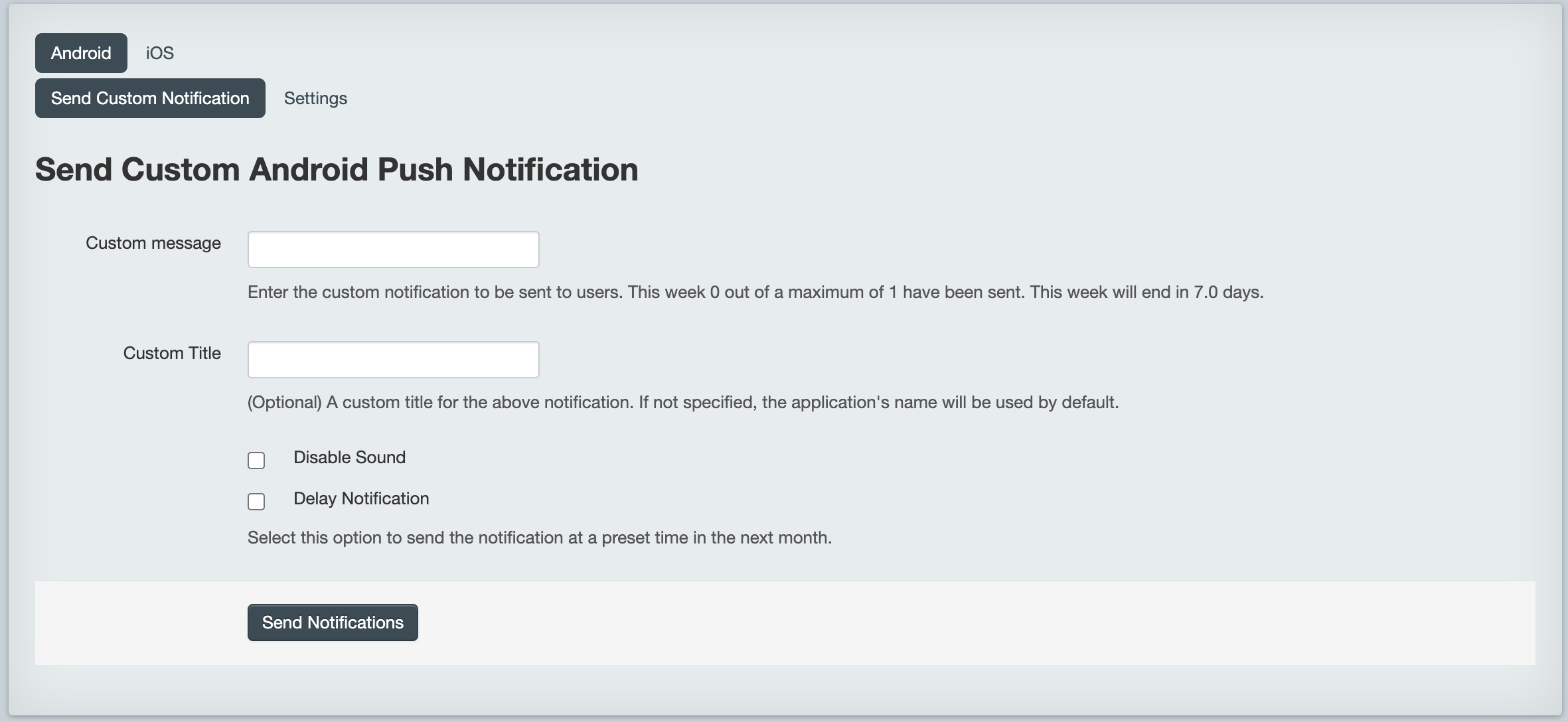 Please note: There is usually a limit of one custom push notification per week but please speak to your account manager if you would like to increase this limit.