If you've published a catalogue filled with interactive product codes that link out to your website, wouldn't you like to know how many times each of those product codes has been clicked? Well, we have a report for that!
All you need to do is navigate to your digital catalogue on Publisher, click "Reporting" on the top toolbar and select "View Statistics" from the dropdown.

Image: (Above) Top toolbar options, with Reporting highlighted.
On the righthand side of the next screen, you will see a "Select a report" dropdown. Click this and select the "Product Codes clicked" report.
You will also need to select an appropriate "Platform" (for Web Browser editions, this will be "HTML Reader") and choose a start and end date. Only data between these dates will be shown. Then click "Get Report" to view the report on screen or "Get Report as CSV" to download the report in spreadsheet format.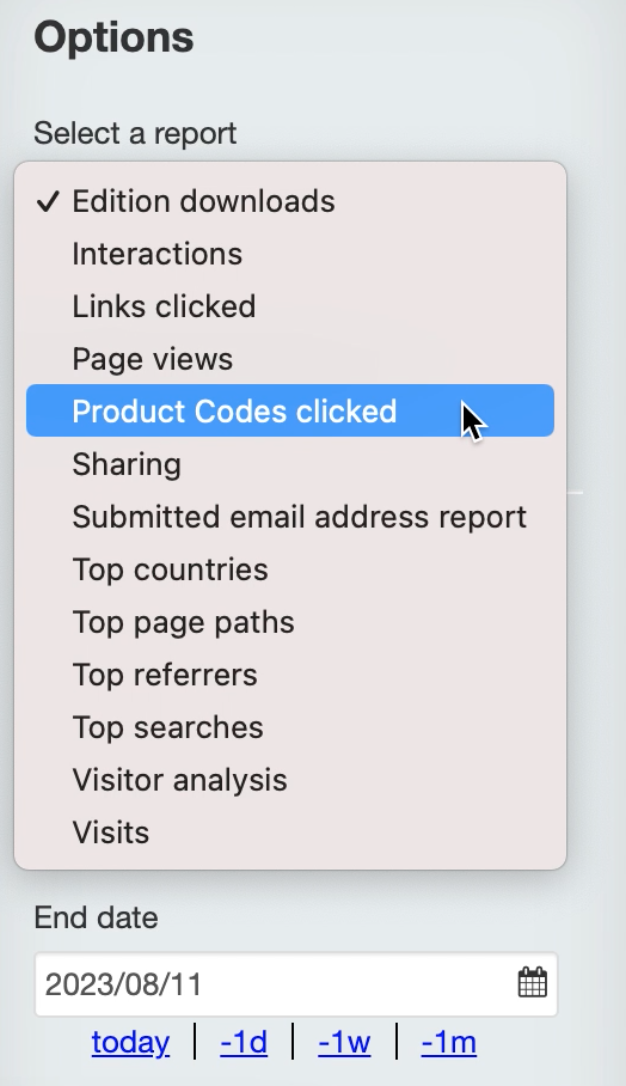 .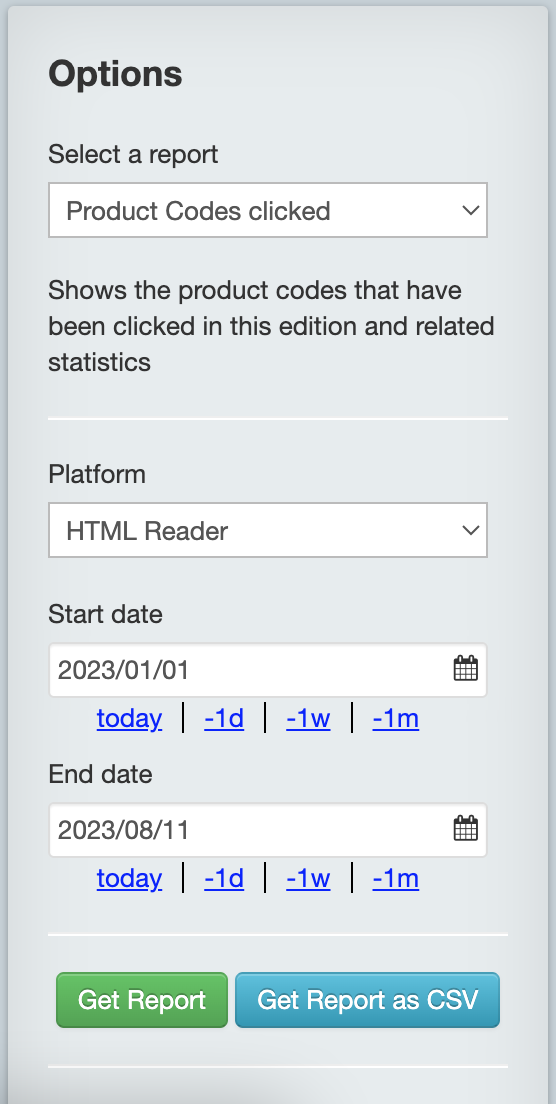 Images: (Above) The "Select a Report" dropdown with "Product Codes clicked" highlighted, and the Platform and Start/End date options.
The data will be structured as follows:
Page label - the page on which the product code that was clicked is located.
Product Code - the product code that was clicked.
Target - the URL that the product code opened, e.g. the product page on your website.
Clicks - the total number of clicks, including repeat clicks by the same user on the same device.
Unique clicks - the total number of unique clicks.

Image: (Above) The column headers for the "Product Codes clicked" report