Whilst enhancing your publication, you may realise that there are mistakes made during the production of the PDF such as layout or spelling issues, however it is extraordinarily simple to replace the original PDF with a new amended file.
To ensure that the file overwrites it MUST conform to the following criteria:
Exact same file name
Exact same number of pages
Note: Overlays and manual content added will be retained when a new PDF file is uploaded.
To check the file name and number of pages, we would advise navigating to the Files menu to download the PDF you wish to replace, seeing the exact same file name and number of pages when viewing the PDF offline (remember, deleting pages on YUDU Publisher® does not remove them from the PDF).
Hint - to quickly filter out PDF files from the list should you have multimedia and other content uploaded, click .pdf from the menu just above your files.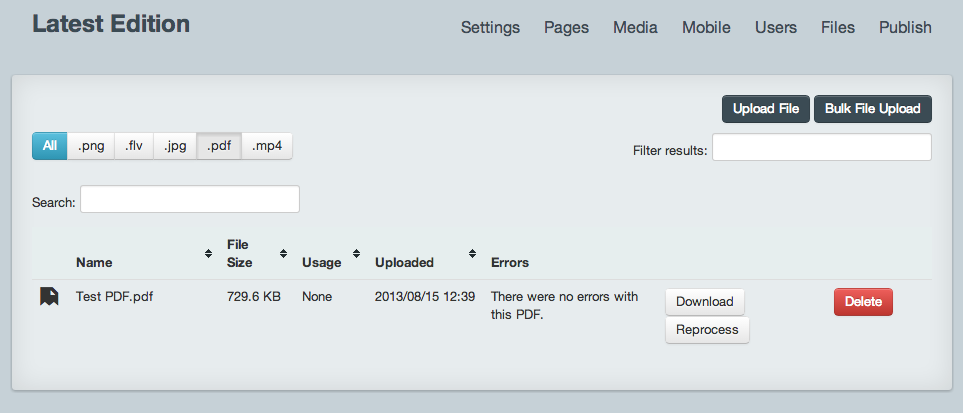 Once you are satisfied that the criteria listed above have been met, simply click Upload File in the top right and upload your amended PDF - this will process and overwrite the original upon completion.
We recommend that you regenerate a preview link to ensure that the file is correct and you are happy with the amendments.