Here we outline how to convert your video using the free program Handbrake that can be obtained by clicking on the image below: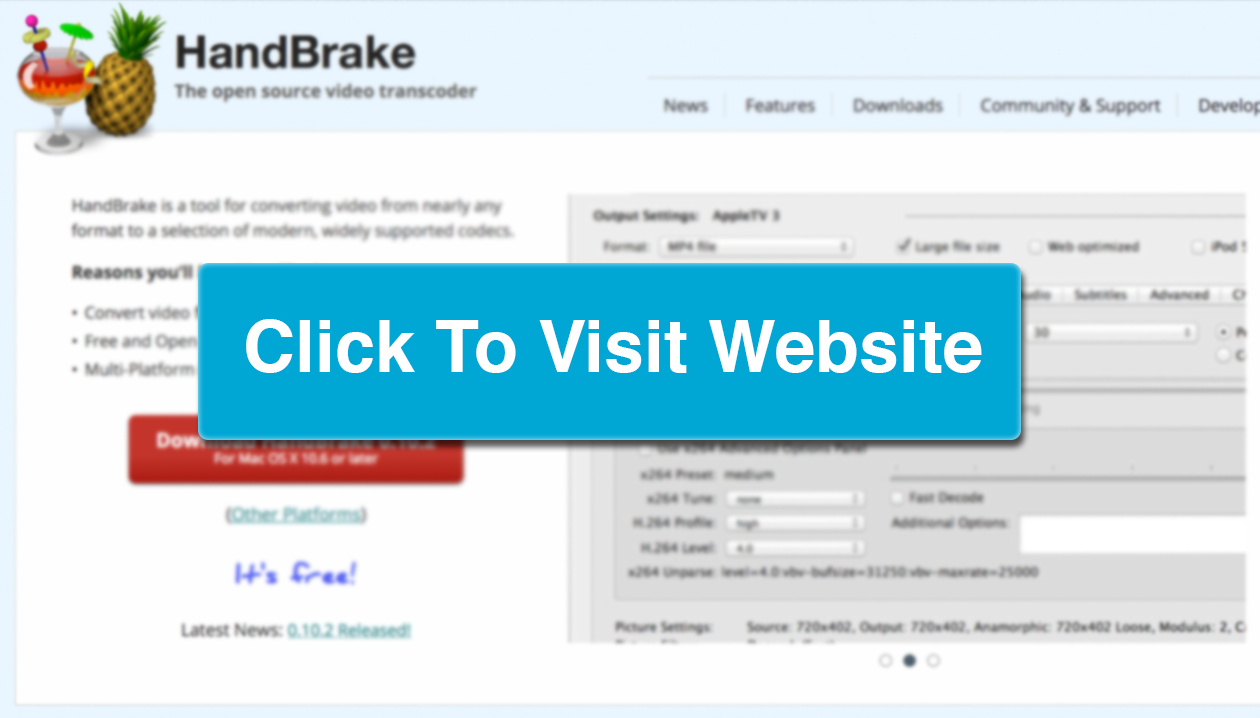 For best results in adding video to your publication, we recommend video files be provided in 1280x720 for landscape video or the equivalent in portrait orientation.
Once you have installed Handbrake, opening the program may prompt you to select your video file which you can navigate your system and select the video you wish to convert. If it does not ask, simply click Source in the top left corner.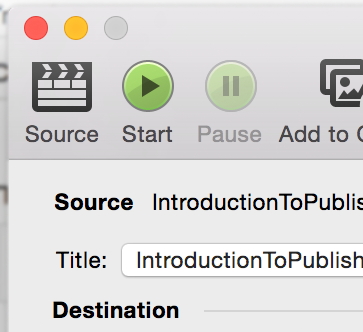 Once the source is selected, the Destination field should be filled with the location of the converted video - if you need to change this, select Browse.. next to the Destination field and set your preferred output location. Be sure that the file ends with .mp4 as below.

Now we need to check a few settings on this page to ensure that the best optimisations are performed. The settings are highlighted on the image below.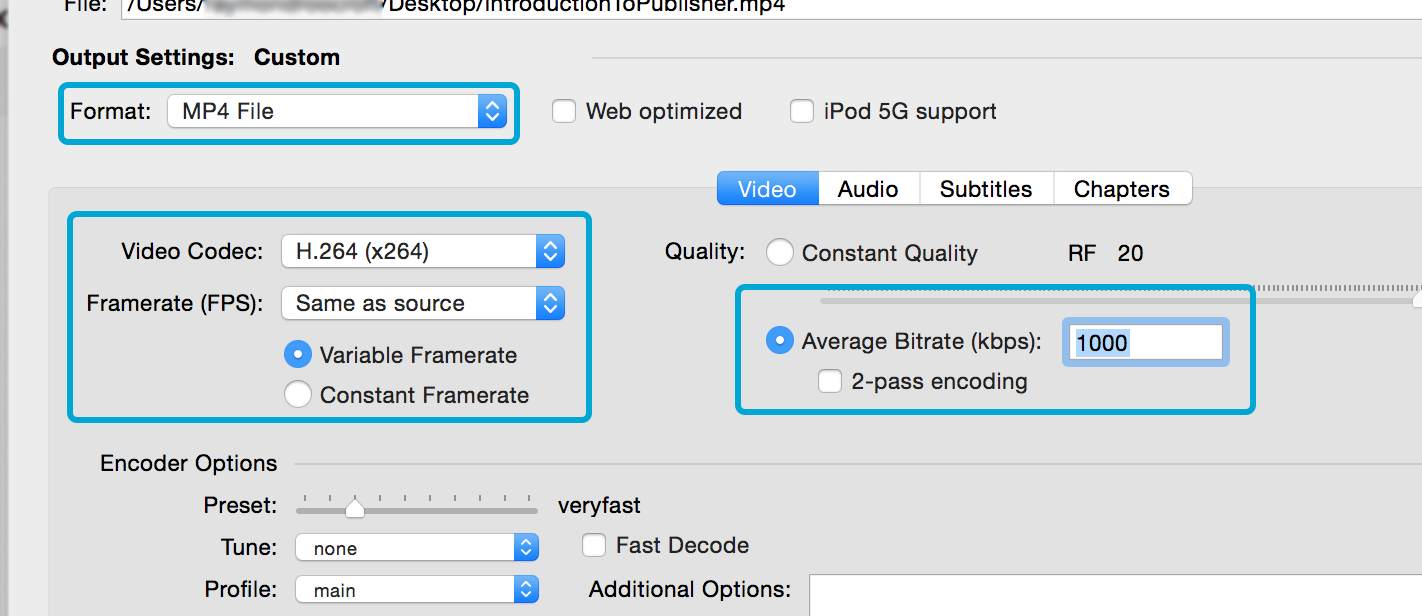 Format: MP4
Video Codec: H.264 (x264)
Framerate (FPS): Same as source - ensure button for "Variable Framerate" is also selected.
Video: Average Bitrate (kbps): 1000
Once that you have confirmed that the above settings are correct, you are ready to go!

Punch the start button in the top left corner and your video will be converted into the correct format and saved to the destination location!