If you find yourself repeating steps on each publication you upload, such as viewing in a single page mode or applying branding, the best method is to set up default options.
Default options can be set at the Group Node - this is the folder that one can upload digital publications to.
If you have not created a Group Node yet, simply click New Group when in the client area of YUDU Publisher, highlighted on the image below.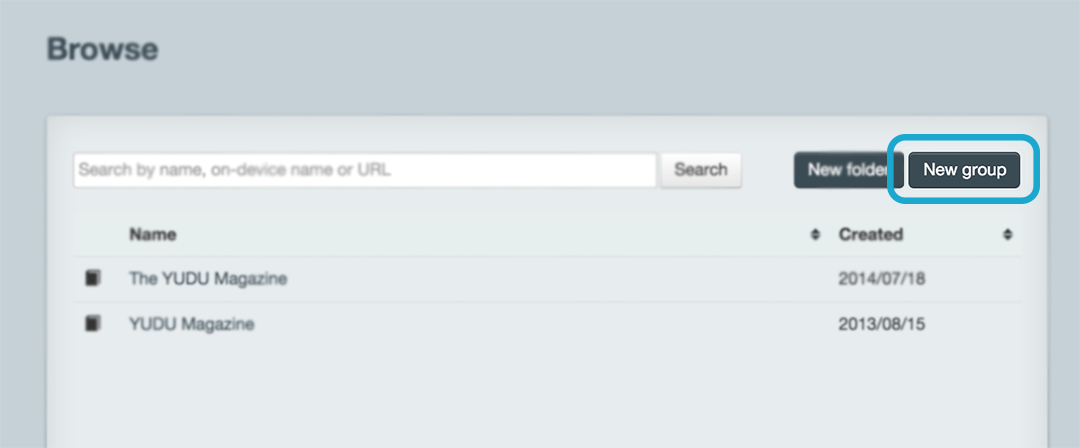 To set any default options for publications created in this Group Node, select the Settings drop down menu. This will then give you options to customise that will be applied to all publications created after the changes are saved.