If you have apps that you want to transfer to a different Google Play Developer account, you can send a request to the Google Play support team after reviewing the instructions listed on the link or image below.
Transfer apps to a different developer account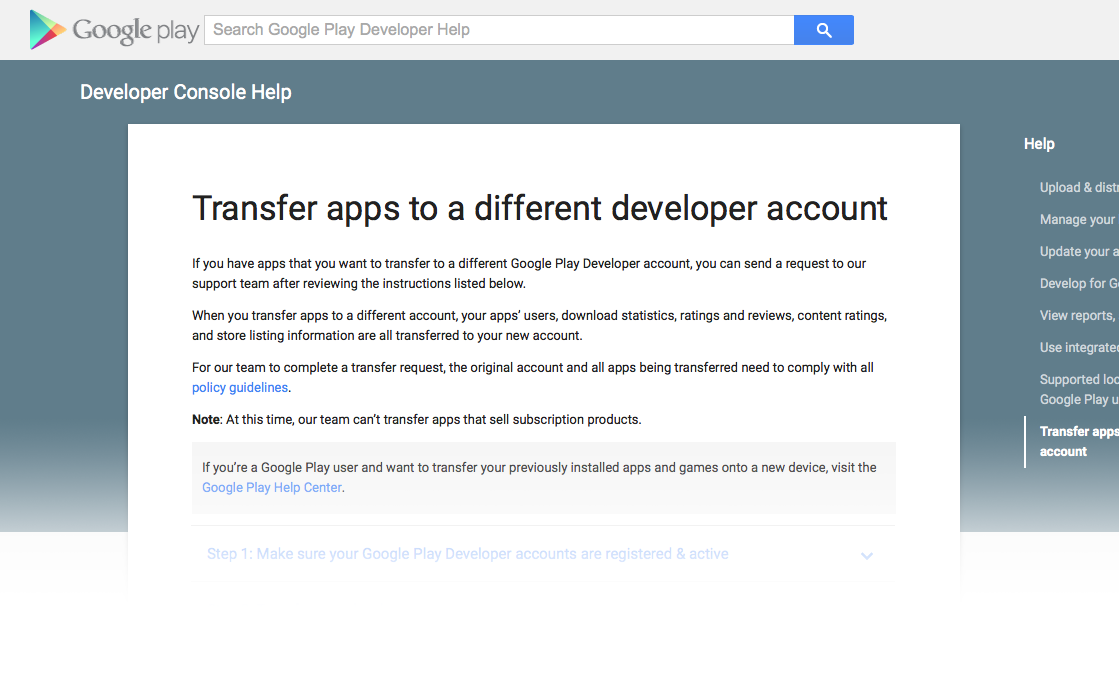 When you transfer apps to a different account, your apps' users, download statistics, ratings and reviews, content ratings, and store listing information are all transferred to your new account.
For the Google Play team to complete a transfer request, the original account and all apps being transferred need to comply with all policy guidelines.
Note: At this time, our team can't transfer apps that sell subscription products.