The installation process for the Windows Store app is a little complicated, but here are some instructions for installing on a Windows tablet running Windows 8.1 or later.
You can use a similar process to install on a Windows desktop machine running Windows 8.1.
Installation instructions:
In the Apps section of your Windows tablet (or desktop machine), there should be an app called "Windows Powershell".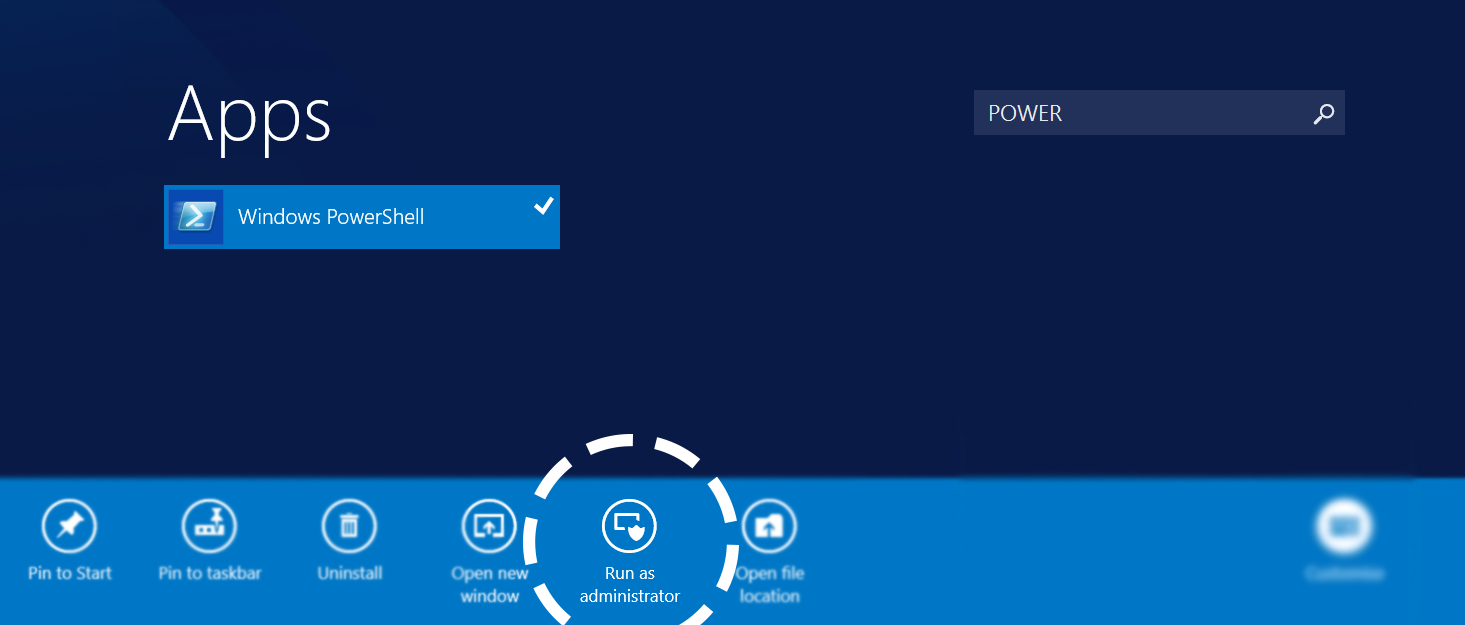 Open Windows Powershell as Administrator on the device (by holding your finger on the Powershell icon and selecting the correct option) and then enter the following as a command:
Show-WindowsDeveloperLicenseRegistration
Press enter and follow prompts. You will need to enter the login details for your Windows account in order to obtain a developer license for that device. This is required to install the app for proofing. PLEASE NOTE: You only need to install this license on the device once. It isn't necessary for subsequent app installs, where you can jump straight to the following steps.
After installing the developer license on the tablet, download the zip file to the device and extract all.
Go into the folder containing the extracted files, and then into the folder called YuduWin.Windows_1.0.x.x_Debug_Test
Hold your finger on the file called Add-AppDevPackage.ps1 and then select the Run with Powershell option.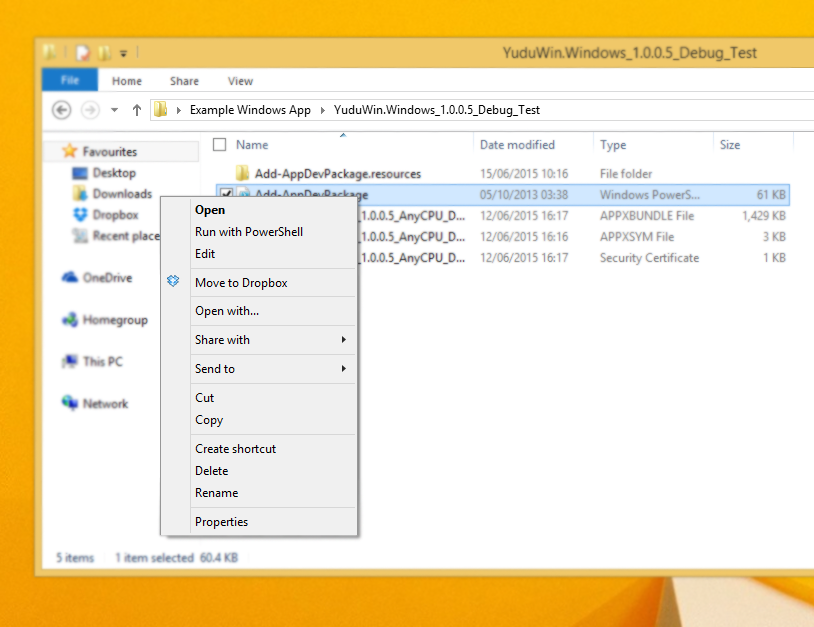 Windows Powershell should open and then follow the prompts to install the app (When prompted, you may need to press the button to bring up the keyboard, then type the letter 'Y' and press enter).
The app should then install, and if you return to the list of Apps that are installed on the device, you should now find your app as part of the list.